Give Paris the Chair!
13
people have signed this petition.
Add your name now!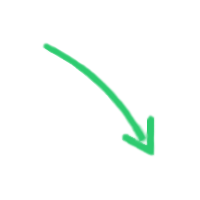 13

people

have signed.

Add your voice!
Maxine K.
signed just now
Adam B.
signed just now
To: The Honorable Governor Arnold Schwarzenegger Paris Whitney Hilton is a drain on the American society. Not only is she an example of everything that\'s wrong with America, she further perpetuates those terrible qualities. In case you don\'t know who I\'m talking about, she is an heiress to a share of the Hilton Hotel fortune, as well as to the real estate fortune of her father Richard Hilton - which only proves that while her father can run a decent hotel he couldn\'t teach a monkey to stop throwing it\'s own shit all over the place if his life depended on it. Anyone who claims that she is an inspiration should be handed over to Bob Barker for mandatory sterilization. Each day that she is allowed access to the media the collective IQ of our nation\'s teenagers drops faster than panties at a Motley Crue backstage party. Hilton is notable for her leading roles on the FOX reality series The Simple Life and in the remake of the her first internet porn travesty \"Paris Rides Again\". By \"leading role in the The Simple Life\", I mean that she was the most popular medical curiosity on that freak show train wreck. Great job Paris... you\'re the queen of the rich whores. In addition to her work as an \"actress\", she has also managed to pollute the other medias as a shitty model, shitty celebrity spokesperson, shitty singer, and shitty writer. The fact is she hasn\'t given society one thing of value and is only famous because she was born rich. In fact every time she does show up on the radar I\'m sure that the terrorists are only emboldened by how so many Americans obviously idolize the terminally stupid - supporting Paris is putting our troops at risk every day! As most of America now knows, Ms. Hilton was just convicted in a Los Angeles court for driving without a license after having it revoked because of a DUI and sentenced to 45 days in Century Regional Detention Facility in California beginning on or before June 5, 2007. Good. That\'s a start but we\'re completely ignoring her crimes against humanity. Why do we continue to feed her when there are starving children in Africa In 45 days she\'ll be out of prison and free to continue to destroy our artistic heritage. She may even release another album! You\'ll have that on your conscience Governor, and I should warn you that the strain could break a lesser man. Normally I don\'t support the death sentence but in her case I think it\'s quite all right. This petition is to ask Governor Arnold Schwarzenegger to execute Paris Hilton for ruining America. Nobody wanted to see \"House of Wax\" because they thought Paris Hilton was going to put forth an Oscar winning performance. They wanted to see her get an axe stuck in her face. Please DON\'T allow her to return to her career and waste of a life. She needs to be destroyed for the good of human kind. I was going to suggest the chair, but that\'s not good enough. Perhaps you could use your training as documented in the timeless classic \"Terminator\" and go back in time and kill her mom before she is born - it\'s the only way to truly reverse the damage she has already done. WE NEED YOUR SUPPORT to save us from further exposure to Paris! Please sign to tell The Honorable Governor Arnold Schwarzenegger of the State of California to kill Paris Hilton. If President George W. Bush had no problem executing mentally challenged people in Texas, surely it can\'t be illegal to do the same in California just because she\'s rich.
Sponsor
Chair for Paris Foundation