Campaign for the strikers Kurdish political activists
191
signers.
Add your name now!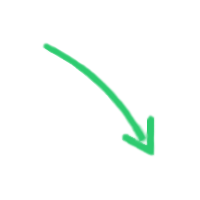 191

signers.

Almost there!

Add your voice!
Maxine K.
signed just now
Adam B.
signed just now
-----English----

The Swedish Migration Board's decision to deport asylum seekers refugees, have no other meaning than to send people to the slaughterhouse in Islamic Iran. We demand an end to utvisnigarna to iran.

The campaign for the strikers Kurdish and Iranian political activists

-----Swedsih----
Det svenska migrationsverket beslut för att utvisa asylsökande flyktningar , har ingen annan betydelse än att skicka människor till det islamiska slakteriet i iran. Vi kräver ett stop för utvisnigarna till iran.
Kampanjen för de strejkande kurdiska och Iranska politiska aktivister

-----Kurdish----
بڕیاری ناردنه‌وه‌ی په‌ناخوازانی کورد له لایه‌ن ئیداره‌ی موهاجیره‌تی سوئێده‌وه، بیچگه‌له ڕاده‌ست کردنه‌وه‌ی په‌ناخوازانی سیاسی بۆ کوشتارگای ئێرانی ئیسلامی مانایه‌کی تری نییه. بۆیه ئێمه خوازیاری کۆتایی هێنان به بڕیاری ڕاده‌ست کردنه‌وه‌ په‌ناخوازانی سیاسین له لایه‌ن وڵاتی سوئێده‌وه.

ئێمه ، ئه‌و که‌سانه‌ی له بن ئه‌و نووسراوه‌یه ئیمزامان کردووه، پشتیوانی ده‌که‌ین له که‌مپه‌ینی مانگرتتوانی په‌ناخوازی سیاسی کورد

----Persian----

تصمیم اداره مهاجرت سوئد در دیپورت متقاضیان پناهندگی سیاسی در این کشور ، هیچ معنای دیگری بجز بازگرداندن متقاضیان به قتلگاه رژیم اسلامی ایران نیست. لذا ما خواهان پایان دادن به حکم دیپورت به پناهجویان سیاسی از طرف دولت سوئد هستیم.

ما امضاکنندگان زیر از تقاضای کمپین اعتصاب مبارزاتی فعالان سیاسی کرد پشتیبانی میکنیم

Sponsor
ەوەش شمارە حسابی ئێمەوە هەر کەس و لایەنێک دتوانێ بۆ پشتیوانی لە ئێمە لەم شمارە حسابە کەڵک وەربگرێ. 8381-6،924300288-9 وته‌بێژ: 0760865050
Links