campaign to lower cervical screening age
2505
people have signed this petition.
Add your name now!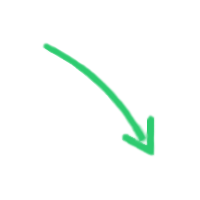 2505

people

have signed.

Add your voice!
Maxine K.
signed just now
Adam B.
signed just now
Real-life women's magazine Love It! is proud to join forces with our Teen Mum of the Year 2011, Hannah Booth, to help save women's lives. Hannah was crowned the winner of our national competition to find Britain's top teen mum. She now hopes that success will help her in her campaign to get the age of routine cervical smear tests reduced from 25 to 20 in England. Every year, more than 900 women die of cervical cancer in the UK. In England, only women over the age of 25 currently receive routine smears. Hannah wants that age reduced.
'It's a matter very close to my heart,' says Hannah, 22. She was diagnosed with cervical cancer at the age of 20. She'd been suffering pain and bleeding during sex and tests revealed two tumours on her cervix. Hannah needed a hysterectomy to give her the best chance of survival. It meant she would be unable to have any more children. But Hannah, who fell pregnant at 17, realised how lucky she was to have her daughter Jayleigh, now four, so early in life.'If I hadn't been a teen mum, I might never have been a mum at all,' she says. Hannah knows she's one of the lucky ones, but the experience left its mark. 'I realised that if I'd waited until I was 25, I'd probably be dead,' she explains. 'That was so frightening.'
So with her sister Natasha, 19, the brave mum started campaigning in her local area of Burbage, Leicestershire, collecting signatures in support of her petition. 'Up until the age of 18, girls can have the HPV vaccine to prevent cervical cancer,' says Hannah. 'Then, at 25, routine screening starts – but in between those ages there's nothing to either prevent or detect the disease.'
Hannah was diagnosed with cancer in June 2009, shortly after the death of former Big Brother star Jade Goody, who was just 27. At the time, public pressure mounted to alter the age limit, but the Government ruled out a change. A review concluded that screening the under-25s would do more harm than good, as smear tests are not easy to read in young women – so some could be treated for a cancer they did not have. But Hannah feels that it's too important an issue to give up on. She wants the law changed to bring it in line with Scotland and Wales, where the age for routine smears is 20. And Love It! is delighted to back this much-needed campaign. Now we're asking for your support.
We need your signatures for our petition, which Hannah and Love It! will present to Number 10 Downing Street. We want the Prime Minister to understand that women across the country feel the current age for routine smear tests is just too high. By signing our petition, you'll be helping to give Hannah's campaign a real boost. 'It would be wonderful if Love It! readers could support us,' says Hannah. 'It's a really important issue for young women. Changing the screening age could save lives and that's worth a few minutes of anyone's time.'
Links