Certified Aircraft move to Experimental
31
people have signed this petition.
Add your name now!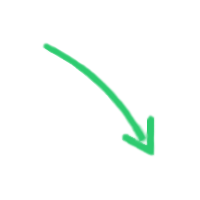 31

people

have signed.

Add your voice!
Maxine K.
signed just now
Adam B.
signed just now
Simple Solution!!
General Aviation has been on the decline for many years. Doing away with the third class medical was the best idea for general aviation in years. Experienced pilots can keep their airplanes rather than down grading to some thing else. Our aging Aircraft are very reliable, but parts are getting harder to come by. Sometimes A&P's and IA's are put in a tight spot on approving owner supplied parts.
With the new technology that is out there and no way to put it on our certificated aircraft, it is a sad safety issue all of its own. –EASY- "Allow the out of production aircraft by Make and or Model into Experimental Category." This is a win-win situation for all. Wording could be kept simple by moving into an existing category.
Add these statements – "All out of production aircraft by Make and or Model may move into Experimental Category by exchanging the normal Airworthiness Certificate for an Experimental Airworthiness Certificate and by abiding by Experimental Rules."
"Since the Owner is not the manufacturer a Certified A&P mechanic shall perform the Annual Condition Inspection and document that all AD's are complied with."
"Aircraft that have been moved to Experimental Category may request to move back to Normal Airworthiness Certificated Status after all non-standard modifications have been removed and a DAR and/or a DER have inspected aircraft to document it conforms to the TCDS and/or STC and final decision to be determined by the Administrator to issue certificate."
Canada has an Owner Maintained Category, where they can put certificated aircraft that allows the owner to do all maintenance and may move back into certificated aircraft upon inspection. This has worked well for Canada, with no issues that we know of at this time.
I feel what is proposed would benefit Aircraft owners/Pilots and open up a large market for Parts, Accessories, and Avionics manufacturing company's. Aircraft owners will be able to take advantage of the new technology and participate with the new ADSB requirements a lot easier. It will be easier to maintain our aging fleet with newer materials and methods for obsolete parts. This will add to greater safety in our fleet. If you agree please add your name to the Petition and forward to all that would benefit from this Proposal. Please call or email your Representative and ask for his backing in Congress on this issue.
David A Sniffen III
Commercial Pilot, A&P, and IA