Hashtag Censorship – No More #TJLane #SerialKiller #Murder
25
people have signed this petition.
Add your name now!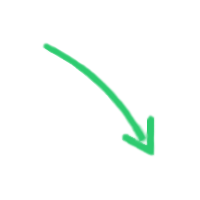 25

people

have signed.

Add your voice!
Maxine K.
signed just now
Adam B.
signed just now
To put it simply, a hashtag is a label for content on social media. Hashtags make the content of a user's post accessible to all other users with similar interests, even if they're not followers or fans. A 'trending topic' is a hashtag that is used more than others, some of these include, #love, #fun and #happy.
But what about these?
#TJLane #Hybristophilia #Murder #SerialKillers #SchoolShooter
…to name a few.
Why are Facebook, Instagram, and Tumblr – outlets used for communication and sharing common interests – allowing users to post hashtags relating to violent crimes?
If there are rules about graphic and violent content on these websites, why are these photos and posts not removed when reported? These hashtags form a community and because of insensitive, yet popular tags like #Murder, #SchoolShooter, and #SerialKillers, users as young as thirteen are beginning to glorify and imitate criminals and tragic crimes.
The following is one of the largest communities surrounding an insensitive hashtag:
On February 27, 2012, 17-year-old Thomas Michael (T.J.) Lane stole the lives of three innocent teenagers at Chardon High school in Ohio. He injured three others and mocked these victim's and their families at his trial. There are thousands of users on Instagram, Tumblr and Facebook that are hashtagging #TJLane as a tragic figure or their romantic partner. Users as young as thirteen are using the hashtag #hybristophilia (sexual attraction to criminal behaviour) to justify their "feelings." These users, that now call themselves the 'lane-atics,' are not only hashtagging Lane's name, but they're going even further with tags such as #tjlaneisbae and #cantchainthelane while building a community/fandom.
What these social media users do not understand is that this subject matter affects us all. These insensitive hashtags hurt the families of the victims, the families of these criminals, the victims themselves, and so many others. People should be educated about the dangers and violence of the world but in the correct way. Because of social media outlets' lack of censorship, users have formed insensitive fandoms and fantasies revolving around tragic crimes and criminals.
It may be true that these violent crimes will never fully stop, but as advocates for violence awareness, we should be doing everything we can to PREVENT the spread of insensitive content and growth of immoral communities.
PLEASE SIGN TO HAVE THE FOLLOWING HASHTAGS CENSORED ON TUMBLR, FACEBOOK & INSTAGRAM!
We do understand the importance of 'free speech' and our goal is not to ban these tags but censor them.Whether it's a warning before viewing the photo, a mandatory age limit, etc.
( #tjlane, #murder, #serialkiller, #schoolshooter, #hybristophilia )