No Cell Phone Tower In Summerfield Park!
83
signers.
Add your name now!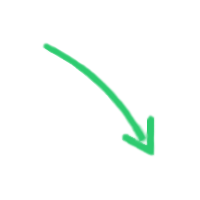 83

signers.

Almost there!

Add your voice!
Maxine K.
signed just now
Adam B.
signed just now
ATTENTION SUMMERFIELD RESIDENTS PROPOSED CELL PHONE TOWER IN SUMMERFIELD PARK Vertex Development LLC has proposed to build a 15 Story (150 feet) tall cellular tower in Summerfield Park. That is not the worst of it! Vertex is asking for a 70ft X 70ft piece of property that will be surrounded by a fence that will not only house the tower but generators and a mass of other equipment to support the tower. The proposed tower is to be located behind the Welcome building right next to the children's play area. Lakewood Ranch Citizens for Responsible Development believes the Board should publicly reject this proposal without further consideration. Such commercial development does not belong in a residential or Park area in Lakewood Ranch. This unwise proposal: 1) Will destroy property values (estimated losses on average of at least $6000.00 per home within 1000 ft of the tower and some university studies show even greater economic loss!) 2) Would be an unwelcome eyesore 3) Creates Safety Hazards 4) Violates current zoning restrictions 5) Is counter to the life style and quality of life for which YOU paid a premium to live in Lakewood Ranch What can you do to oppose this ill advised project * E-mail the Board of Supervisors of CDD1 (Summerfield) let them know them you oppose this economically foolish project. The Board will vote on this proposal in a few weeks so time is of the essence. Contact them today. (See update on bottom) The Board members and their contact information are: June Stroup (Chairwoman) jjstroup@verizon.net Phyllis Troy ptroy@mymailstation.com Jean Stewart jeansdance@aol.com Gary Berns gberns@tampabay.rr.com Alan Roth aroth@tampabay.rr.com For More information e-mail: navydad02@msn.com Vertex did not show up for the October 14th Board Meeting, but there were many residents who attended and voiced their opposition to the proposed cell phone tower. The Board will meet in November on the cell phone tower. Details will be posted when available. THANKS FOR YOUR SUPPORT!! UPDATE NOV 12th 2008 Please mark the date of Tuesday, November 18. Vertex the nightmare that will not go away has rescheduled to present a new proposal to the board of CDD1. The meeting is at 3:30 PM. Please plan to attend. Though we might not be allowed to give input at that meeting, it is important that we be seen in as large or larger numbers as last month so that our resolve is not seen as weakening. More info will be posted as it becomes available. Update November 19th 2008 The CDD1 Board along with 30+ residents against the proposal met with Vertex. Vertex reported the alternate site Heron's Nest would not work as a tower site because the cell phone vendors can't create the grids they want from that locale. Vertex also informed the board that the tower could be no shorter than 150ft for their purposes. As of this update Vertex stated the only site that will work for them is Summerfield Park. Vertex will not survey any alternate locations on their own. They will only look at sites the board proposes. The Board asked Vertex check possible sites along Hidden River Trail and report back for December's meeting. DON'T LET THEM DESTROY OUR PARK AND PROPERTY VALUES!!!! WE NEED YOUR SUPPORT.
Sponsor
The Lakewood Ranch Citizens for Responsible Development understand the need for additional cell phone coverage; however, the proposed location is unacceptable. We do not want the cell tower in Summerfield Park. There are many other possible locations where the existence of a cell tower would not have a negative effect on home values and more importantly, be located in popular park and playground.