Cell Phone Tower Pierpont Opposition
37
people have signed this petition.
Add your name now!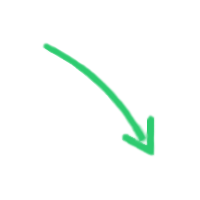 37

people

have signed.

Add your voice!
Maxine K.
signed just now
Adam B.
signed just now
We are opposing the planned cell phone tower by Verizon on the back of the Vons shopping center. We are endorsing the letter below by our Pierpont neighbors Grant and Kate Gullickson. In addition to the arguments brought forward in this letter, we are concerned about the proximity to Pierpont school, to 325+ residential houses within 1300 feet, and 100+ people earning their livelihood in the Marina Village Shopping Center right underneath the radiation tower.
We are urging the Ventura Planning Division not to issue the permits for this project.
February 17, 2017
City of Buenaventura Planning Division
PO Box 99
Ventura CA 93002-0099
Re:
Project: PROJ-9411
Applicant: Verizon Wireless
Project Location: 2433 East Harbor Boulevard
Gentlepersons:
This letter is in opposition to the issuance of the required permits for the above-referenced Verizon Wireless project. The proposed installation is a mere 50 feet from our residential property line and fewer than 100 feet from our bedroom window. Accordingly, our opposition is based upon the following grave concerns:
1. Health effect of microwave radiation at such proximity;
2. Aesthetic blight: and
3. Because of 1. and 2., the well-documented diminution of our residential property value.
1. There have been many studies assessing the adverse health effects caused by proximity to cell tower microwave radiation (among them, studies showing increased incidence of a variety of cancers, chiefly brain tumors and twice the rate of leukemia among children), but relatively few long-term studies. Key among longer-term studies is a German study that compared health effects upon those who lived for 10 years within a 400-meter radius of a cell tower to those who lived farther away for a similar length of time. Over the 10 years of the study, there was a 300% greater incidence of radiation-caused new cancer cases among those within the 400-meter radius. That's roughly one quarter mile. Verizon wants to install 50 feet from our property line. Imagine the results of a ten-year study at a proximity of 100 feet.
2. The aesthetic blight caused to residential property by a cell tower that everyone knows is not a palm tree is obvious and self-evident.
3. Public perception of the above-described health effects and aesthetic blight leads to well-documented evidence of diminution of residential property values caused by proximity to cell tower installations. Surveys range from 2% all the way to 40%, with an average diminution of value of approximately 20%. A particularly striking example of this was a Houston jury award of $1,200,000 to a couple for diminution of their home's value and the mental anguish they suffered because of GTE's installation of a cell tower near their home.
My wife and I bought our dream home on Pierpont Blvd. last October. We love Ventura, we love Pierpont Village, and we love the thought of spending the rest of our lives a mere block from one of the most beautiful beaches in Southern California. Had there been a cell tower where Verizon proposes to install, we would never have made an offer on our property, and if the proposed installation is allowed, we shall be forced to consider selling our home, even at a significantly diminished value.
For these reasons, and on behalf of all of our friends and neighbors in Pierpont Village, we implore you: Please do not issue these permits.
Respectfully,
Grant and Kate Gullickson
2417 Pierpont Boulevard, Ventura, CA 93001