Lift the Vow of Celibacy in the Roman Catholic Church
6
people have signed this petition.
Add your name now!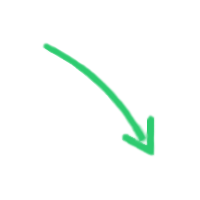 6

people

have signed.

Add your voice!
Maxine K.
signed just now
Adam B.
signed just now
St. Thomas Aquinas is the Roman Catholic Church's most heavily revered theologian and scholar.
He wrote the following concerning natural law : "All people, believers and non-believers are called to recognize the needs of human nature expressed in natural law and guided by positive law, issued by civil and political authorities to regulate human co-existence".
"When the natural law and the responsibilities it entails are denied, it dramatically opens up the way for ethical relativism (perverse behaviour) at the individual level, and for totalitarianism (dictatorship) at a political or state level."
In his studies in the 13th Century, St. Thomas Aquinas tried to discern the intelligence and coherence of the trews of the Christian faith with the help of human reason but always enlightened by faith.
In modern society, we have laws that prevent the denial of basic human rights - this denial is more commonly referred to as Genocide.
Genocide is the deliberate and systematic destruction, in whole or in part, of an ethnic, racial, religious, or national group.
Article 2 of the convention defines genocide as "any of the following acts committed with intent to destroy, in whole or in part, a national, ethnical, racial or religious group, as such: killing members of the group; causing serious bodily or mental harm to members of the group; deliberately inflicting on the group conditions of life, calculated to bring about its physical destruction in whole or in part; imposing measures intended to prevent births within the group; [and] forcibly transferring children of the group to another group."
St. Thomas Aquinas is correct in his assertion that when natural laws are denied, behaviour at an individual level is affected. Pope Benedict is correct in stating that "St. Thomas' word is the word of God."
We believe that through the simple act of lifting the vow of celibacy in the Roman Catholic Church, the natural law that governs all human beings, believers or non-believers, will not be denied and in turn, the clergy of the Roman Catholic Church will be lifted from the torment that the denial of the most basic of human rights brings. This is not an attack on the Roman Catholic Church, it is simply a call to order on the Church's policies. In respect to St. Thomas Aquinas feast day which is January 28, please distribute this petition to as many people as you possibly can.
Links