Celebration of the Pakistans Independence Day in Norway
25
people have signed this petition.
Add your name now!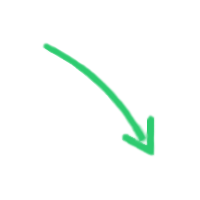 25

people

have signed.

Add your voice!
Maxine K.
signed just now
Adam B.
signed just now
To Whom It May Concern

As 14 August, Pakistans Independence Day, is approaching, civic-minded Norwegian Pakistanis have dedicated themselves to show discontent with corruption among politicians in Pakistan. In addition to this, we have seen a commitment against unions and organizations that invite corrupt politicians to celebrate the Independence Day.

This year, Bilawal Bhutto Zardari is been invited to Norway to attend the Independence Day celebrations on August 14. Many Norwegian-Pakistanis have shown their dissatisfaction towards this visit through social media and other media. It is important to clarify that we are not showing displeasure towards him as a person; we only want to continue the message of discontent against corruption.

Why are we focusing on Bilawal Bhutto Zardaris visit? We are very aware of the arguments his supporters are presenting; that he has not been involved in corruption – yet – and this is true.

There is also disagreement whether the son, Bilawal Bhutto Zardari, should be held accountable for his father's actions, and we agree to that. However, we are of the opinion that Bilawal Bhutto Zardari, being the leader of Pakistan People's Party, is responsible for changing the uncultured tradition of corruption in Pakistan, and then especially in his own party. This is also a message all party leaders in Pakistan should be conveyed, and this includes Bilawal Bhutto Zardari.

It is a high probability that he might be in charge of the next government of Pakistan after the next election. Hence, it is important that he gets a clear message; tolerance for corruption among Norwegian-Pakistanis is equal to zero.

Furthermore, we wish to emphasize that Bilawal Bhutto Zardari inherited the position of Chairman of the party from his mother. By that reason, he is not an elected politician in accordance with democratic principles. Bilawal Bhutto Zardari is a product of our feudal heritage.

We are not doing this to support other political parties and we have no hidden agenda. There have accusations of that we are doing this to support the PTI party and Imran Khan (its leader). We support Scandinavian democratic values and do not wish to support any political parties in Pakistan. We have no agenda about taking out a specific person or a specific party; all we want is to put the spotlight on corruption among politicians in Pakistan.

SNP wants the following:

• Honorary Awards at the national day should be assigned organizations or individuals who have contributed to something positive for Pakistan

• The amnesty introduced, for sitting presidents (preventing them from to be indicted), must be removed from the legislation in Pakistan. This is based on that sitting Presidents are abusing this law to avoid being indicted in corruption cases.

• We are against corruption among all politicians, regardless of political affiliation.

Therefore, we want YOUR voice to show discontent against corruption in Pakistan, whether Bilawal B. Zardari, Imran Khan or Nawaz Sharif performs it!

Are you against corruption? If the answer is yes, please sign the petition and show your discontent against corruption. Kindly remember to enter your correct name and email while signing!

Are you supporting this petition?