JUSTICE FOR CECILIA KENNEDY
69
people have signed this petition.
Add your name now!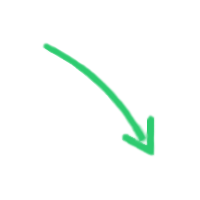 69

people

have signed.

Add your voice!
Maxine K.
signed just now
Adam B.
signed just now
CECILIA MADELINE KENNEDY 1964-1997
John Joseph Kennedy, Richter Duck (Cecilia Kennedy) and Mayor Dianne Feinstein
San Francisco Earthquake Awareness Week1986
To: The HonorableSenator Dianne Feinstein (California-Washington, DC), The Honorable Robert Mueller; Director of the FBI,The Honorable Eric Holder;US Attorney General,The Honorable Governor Brad Henry (Oklahoma), The Honorable Mayor Mike Cornett (Oklahoma City), The Honorable George Gascón, Chief of Police, San Francisco Police Department, The Honorable William Citty, Chief of Police, Oklahoma City Police Department
"The murder of Cecilia Kennedy has never been fully investigated or resolved, as the Kennedy family continues to suffer a lifetime without closure. I, for one, would like to see our justice system serve justice where justice is deserved. As the murder of Cecilia Kennedy goes viral and becomes more and more public, it may now be time to investigate further. People, other than the Kennedy family are starting to feel the injustice of what happened. As well, the murderers are still on the loose and continue to plague people, and create havoc and threats. As more and more people become aware of this tragedy through the public media, more lives could be impacted and in danger. It is with the other collective voices here, that I implore those that have the authority, to please look into this case further and to examine and reopen, that which has not been fully resolved. Respectfully, Lia Shapiro" (A signatory comment on this petition)

We, the undersigned hereby call for a full investigation into the unsolved 1997 murder of Cecilia Madeline Kennedy at the Shangri' La Resort Hotel in Bangkok, Thailand.Cecilia lived in San Francisco, California, andwas originally from Oklahoma City, Oklahoma.
Sincerely,
Sponsor
The family and friends of Cecilia Madeline Kennedy
Links
THE TRIUMPHS AND TRAGEDIES OF ANOTHER KENNEDY FAMILY. InnerView with John Joseph Kennedy by host Elijah Cosmic Saint - July 22, 2010
http://www.johnjosephkennedybooks.com/content/media

FRONT PAGE STORY OF THE SUNDAY OKLAHOMAN ABOUT CECILIA'S MURDER & COVERUP
March 14, 2010
Cecilia Kennedy's last phone message she made before her death. John Kennedy talks about his sister's death. | Online videos from The Oklahoman and NewsOK.tv.
BACKGROUND ON THIS STORY:
Cecilia Kennedy was a brave and heroic soul who made a huge impact on this world and gave her life so others could be free.
Cecilia freed many Americans, including her brother, Christopher (Chris), who were falsely imprisoned in Bangkok, Thailand. Christopher was arrested at the Bangkok International Airport on June 28, 1992, accused (falsely) of international drug trafficking of millions of dollars of high-grade heroin. CNN reporters and DEA agents of the U.S. government were on hand to watch and report his apprehension. Who tipped them off and why were they there?
Christopher was given a life-sentence, without parole, and incarcerated in the infamous Bang Kwang Prison outside Bangkok, commonly referred to as the "Bangkok, Hilton".
At only 26 years of age, Cecilia took it upon herself to travel to Bangkok alone to help her brother. And so began her mission of mercy. She learned he had been set up. The two suitcases identified as his at the Bangkok airport as he tried to board a flight - and filled with millions of dollars of high-grade heroin - were not his.
Furious by the injustice to her brother and barbaric prison conditions, Cecilia was not going to let him rot in this living hell. She single-handedly put together a brilliant International legal defense team and challenged his case. They appealed his life-sentence without parole and took his case all the way to the Supreme Court of Thailand. And WON! His life sentence was overturned, and his sentence was reduced on lesser charges, with possibility of freedom in a few years.
Cecilia traveled back and forth to Bangkok a total of nine times in 4 years. She also lobbied for the Extradition Treaty between the United States and Thailand to be ratified to allow those convicted of major drug crimes, especially those falsely accused and imprisoned, to be returned to the United States. At the time Thailand was one of the few countries that did not have this in place.
On her final trip to Bangkok in January 1997 she was hoping to bring her brother safely back to the United States. On January 17, 1997 she was found murdered in her room at the Shangri' La Resort Hotel.
The TRUTH of Cecilia's story and odyssey is a sub-plot in the new Monstrance Mystery Series (based on true crimes and real events) by her brother John Joseph Kennedy.
Monstrance I: Objet D'Art: http://amzn.com/1439268924
For more on this case:
http://www.johnjosephkennedybooks.com/content/murderatshangrila
http://www.johnjosephkennedybooks.com/content/macklincrux
Disclaimer: The family of Cecilia Kennedy have no association whatsoever with Robert F. (Bobby) Kennedy, Jr.