CCO USES POLITICAL AGENDA TO BLOCK PATIENTS FROM PET
53
people have signed this petition.
Add your name now!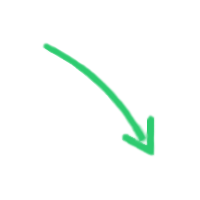 53

people

have signed.

Add your voice!
Maxine K.
signed just now
Adam B.
signed just now
PETITION TO HAVE MOTIONS FROM THE CANADIAN ASSOCIATION OF NUCLEAR MEDICINE ASSOCIATION [CANM] TAKE PLACE DEMANDING:
An immediate, independent, and unrestricted review of the "ethical" actions of Cancer Care Ontario [CCO] and their McMaster Health Sciences Colleagues with respect to experiments carried out, and ongoing with cancer patients.
These experiments were initially declared "unethical" in 2005, and "bordering on immoral" in 2009.
The series of motions from the CANM was precipitated by an experiment on patients with breast cancer.
Ontario is the only medical jurisdiction where PET is available to deny patients with more advanced forms of breast cancer from what may be a critical PET/CT using this unethical and immoral trial.
CCO/McMaster is currently working on blocking the worldwide revolution in the imaging management and treatment of prostate cancer, with PET/CT changing the management of 60% of patients and offering up to 40% the chance of a cure.
Professor Rodney Hicks, world-renowned Medical Imaging expert from Australia:
"Ontario has the most egregious politically motivated agenda against PET in the world."
Ontario: Least number of PET scans/1,000 population and up to 90% of CCO enforced uses for PET the opposite of the world expert body of opinion. The use of these indications has serious and even fatal consequences for Ontario patients on a daily basis as well as profound and unnecessary increases in stress for patients.
PETITION TO PREMIERE DOUG FORD:
I, _____________________, sign this petition demanding:
The immediate review of ethical and moral actions of Cancer Care Ontario as well as McMaster Health Sciences with respect to how critical health care policies are made in Ontario.
To be undertaken by recognized Canadian experts in Ethics and Health Policy with full and complete access to any and all information necessary to carry out this review and without government participation. This must include the three full investigations by the Ontario Ombudsman's Office which buried them from public access and congratulated the government on its handling or PET.
Given the unprecedented and profoundly serious accusations which CCO/McMaster has refused to acknowledge or offer evidence to counter these claims:
That all investigations of diagnostic imaging devices by CCO or McMaster be immediately halted until the investigation has released it's findings and recommendations.
A team of fully qualified experts in PET/CT scanning is immediately assembled to begin the process of using validated methods of science to determine the most appropriate roles for PET/CT to be funded for Ontario patients by the Ontario Government.
DETAILS OF SIGNEES:
E-Mail Address:______________________________
City/Town/Province:__________________________
MORE FACTS?:
PET Ontario.org
@petscansontario
DR Dave Webster YOUTUBE
PET Scanning Issues Ontario: Facebook