CBS - Expel Frank Eudy from the Big Brother 18 house
1434
signers.
Add your name now!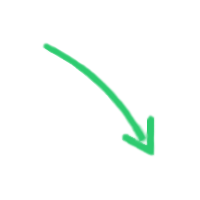 1434

signers.

Almost there!

Add your voice!
Maxine K.
signed just now
Adam B.
signed just now
Big Brother is a very popular reality show on CBS that airs during the Summer. It involves a group of 16 individuals from all over America who live in a makeshift house from late June to late September, winning competitions and eliminating one of their housemates each week in order for one houseguest to ultimately win the $500,000 grand prize. These houseguests are under 24/7 surveillance, and their every word and action is captured on the Live Feeds on the shows website. Some live feed footage is eventually aired on the edited show which airs Sundays, Wednesdays, and Thursdays.
Of course, this show isn't exactly the most classiest show on TV, and its no stranger to controversy, for almost every single season has included at least one houseguest that she said problematic things or committed problematic actions. (Season 15 in particular was the worst example of this)

However, one houseguest has repeatedly committed harassing crimes against women that simply can not go unnoticed. And what makes its ben more jacked up is that it is a widely known fact that this particular houseguest is favored by the shows production team and has had multiple competitions unfairly rigged for him.
This houseguest is Frank Eudy, who is no stranger to the shows concept - he competed on the shows 14th season in 2012, where he lost but ultimately won the Americas Favorite Player grand prize of $25,000. (How!?!?!?) He was brought back this season as a returning player as one of the shows famous "twists". Though, he was maybe not the best person to bring back. Why?
He has committed multiple acts of harassment against almost all of the female houseguests. For example, in the video seen here - (https://www.youtube.com/watch?v=vWP8PPNckNk) Eudy walks up to a female houseguest, Zakiyah Everette. He then slaps her stomach and says, "You're getting a little chubby." Everette did not consent to this behavior, and later she expressed her disgust in his actions.
But thats not all! Zakiyah wasn't the only victim of his harassment. Theres a whole list of other stuff he has done, including -
* Slapping multiple female houseguests on the butt, which they were mad about (Particularly the two black women, Zakiyah Everette and Davonte Rogers)
* Calling Davonne Rogers a slut
* Saying horrible things about Davonnes and James Hulings children (For no reason!)
* Has called almost all of the female houseguests degrading names
That is just the tip of the iceberg.
On July 8th, 2016, his harassment got so bad to the point where it caused houseguest Davonne Rogers to yell at him, and later have a crying breakdown. Other female houseguests, such as Tiffany Rousso (The sister of Vanessa Rousso, who finished 3rd place on the shows 17th season) have also gone on rants about how they hate frank and how uncomfortable he makes them.
This is extremely ridiculous. These female houseguests are sick and tired of Frank belittling them. When it gets to the point they break down in tears, you know its real bad. And you know whats even worse? As mentioned before, many fans of the show and even other houseguests have noticed competitions have been rigged for Frank to win them. On the shows primetime edits, Eudy is shown as a "carefree guy who likes to have fun" and "Americas Sweetheart" kind of guy. Everybody who views the live feeds knows that this is completely false.
This is why I ask you to sign this petition. We must make it crystal clear to CBS that we will not let Franks harassment be swept under the rug. He must be expelled from the game. If Willie Hantz (from Season 14) can be expelled for head butting another houseguest and Chima Simone (from Season 11) can be expelled for throwing her microphone pack in the jacuzzi, then surely CBS should do something about sexual harassment.
Please. Sign this petition right now, and take a stand against this houseguests disturbing acts of national television.