#CBNENDTHISMADNESSNOW
100
people have signed this petition.
Add your name now!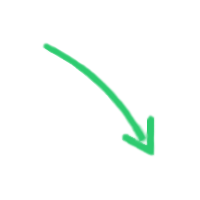 100

people

have signed.

Add your voice!
Maxine K.
signed just now
Adam B.
signed just now
The recent policies by the Central Bank Of Nigeria is making life difficult for the Nigerian students in Diaspora.
It has made it impossible for parents to be able to pay their wards' school fees.
Many of the students are on the verge of Expulsion because it is a breach of contract not to pay your fees at the stipulated time.
The Central bank cannot sacrifice our future on the alter of their extreme ill-advised economic policies that is causing not only artificial scarcity of Dollars but also allowing banks to charge at rates that are not regulated.
here are some of the policies so far and how it as affected the Nigerian students abroad
1. The stopping of Domiciliary accounts: this ensured that parents cannot transfer money to their wards account abroad, even if they had their dollars they just couldn't send it because C.B.N's policy said so, this was later rescinded but it had done enough to delay the payment of the school fees of parents who were traditionally used to that method.
2. The Limiting of Western Union/ money gram Transfers: If anyone had though this is an alternative, he will be in for a surprise as the highest you can send per 3 months is $1000 and the banks are so deceptive that they'll collect the official rate from you and end up sending it in the black market or at least their own unforetold rate. I was particularly a victim of this as Two branches of First bank (in Abeokuta (western Union) and Lagos (money gram) where I was supposed to be sent $1000 ended up delivering 789 and 750 respectively You must be very lucky to have it sent in fact as in many banks there are lists of about 30-100 customers waiting for the same transactions
3. The Stopping, denial of stopping payment of school fees directly
One would have thought this will be his/her saving grace but here comes C.B.N banning it. Their spokesman who came to deny had this to say
"What this means is that those sourcing for foreign exchange to pay for school fees of their children abroad and medical bills in foreign hospitals cannot get it from the Central Bank.
"Allocation of foreign exchange for such items is henceforth left at the discretion and ability of the banks. How that is done at whatever rate is not the CBN's headache," the CBN spokesman said.
#CBNENDTHISMADNESSNOW
http://www.premiumtimesng.com/business/198370-foreign-exchange-education-medical-tourism-not-restricted-items-says-cbn.html

Meaning that they have made it a free market, in an environment where artificial scarcity already dwells?
Many of the Nigerian Students' in diaspora together with their parents are in a state of dilemma, sweating over how to salvage their wards from being expelled due to financial breach of contract.
In my university a final year medical student was expelled due to this, thank God for miracle and the pro-activeness of the Nigerian community here she got re-admitted. to me that was a warning shot to what is to come this second semester.
Statistics says about $2.1 billion is sent abroad every year for school fees but it is also on record that Nigerians abroad sent $21 billion in 2015 alone, that tells us that the tuition of Nigerians studying in Diaspora is not the problem of the economy.
I am an advocate against the Nigerian brain drain but we need to complete our education before we can come back home to contribute our quota
http://gracedinks.blogspot.com/2015/10/nigeria-and...
While I'm convinced that it is the responsibility of the Nigerian Government to help protect our future irrespective of where we study,
PLEASE HELP SALVAGE OUR FUTURE AND TELL C.B.N TO END THIS MADNESS NOW
#CBNENDTHISMADNESSNOW
#CBNENDTHISMADNESSNOW
#CBNENDTHISMADNESSNOW
#CBNENDTHISMADNESSNOW