RE: Annual Criminal Background Check Policy for Biomedical Graduate Students
64
people have signed this petition.
Add your name now!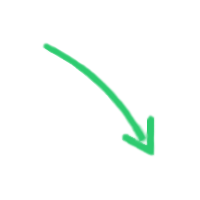 64

people

have signed.

Add your voice!
Maxine K.
signed just now
Adam B.
signed just now
To: Anne Pereira, Valerie Williams
The Graduate Education and Curriculum Committee and the Biomedical Faculty at the University of Oklahoma Health Sciences Center support the efforts of the Graduate Students in the Biomedical Sciences program in questioning new policies regarding annual Criminal Background Checks (CBCs) for those students. We acknowledge and agree with the following student concerns regarding the new policies:
1. The annual CBC policy is not applied consistently to all University of Oklahoma Graduate Students. Graduate Students on the main campus in Norman and on Tulsa campuses are not subject to this requirement because they do not have patient contact or access to patient information. In addition, lab technicians and personnel working side by side with Biomedical Graduate Students are not subject to annual CBCs.
2. Most of the OUHSC Biomedical Graduate Students have NO patient contact or access to clinics or pharmacies, and NO contact or access to patient data. In these cases, the annual CBC is irrelevant, just as it is for the students on the Tulsa and Norman campuses.
3. Requiring Biomedical Graduate Students to pay $77 annually for a CBC out of their own pocket is a substantial expense for them. The policy as currently written does not allow for payment or reimbursement by any other method.
4. The restriction on using one specific company to run the annual CBC is onerous. No information has been provided on this company or whether more cost-effective alternatives were considered. Other sources (FBI for example) can run CBCs at a much lower cost.
5. No thought has been given or information provided as to how the information generated from these reports will be used. No guidelines for appropriate responses or consequences to potentially sensitive or questionable information have been established.
The Graduate Education and Curriculum Committee and the Biomedical Faculty have additional concerns:
6. This policy will be exacted on Biomedical Graduate Students--who directly carry out the mission of this institution (Education and Research)--by individuals who have no direct stake in this mission, and without sufficient consultation by persons who do.
7. The policy is an unfunded mandate with no opt-out clause or optional methods and sets a negative precedent for similar future unfunded mandates.
8. The policy acts upon the assumption of undisclosed criminal activities, generating an air of suspicion in an otherwise collegial atmosphere.
9. The policy is counter to our recruiting efforts, and will negatively impact our applicant pool. The Graduate College waived application fees years ago to help alleviate the monetary burden of applying to graduate school. This policy negatively affects our efforts to reduce that burden.
In summary, we ask the Administration to carefully consider Faculty and Student concerns and weigh the importance of this onerous, expensive, and irrelevant policy on the well-being and morale of those who are vital to this Institution's mission. We are open to discussing options at your earliest convenience.
Best Regards,
The Director of the Graduate Program in Biomedical Sciences (GPiBS) of OUHSC:
Dr. Eric Howard - Cell Biology
The Graduate Education and Curriculum Committee (GECC) of GPiBS:
(CHAIR) Michelle Callegan - OCNS
Karla Rodgers - Biochemistry
Carol Webb - Cell Biology
Molly Hill - Microbiology
Dean Dawson - OMRF
Joe Zhao - Pathology
Mike Ihnat - Pharmaceutical Sciences
Zhongjie Sun – Physiology
The Graduate Student Liaisons:
Karla Rodgers - Biochemistry
David Sherry - Cell Biology
Molly Hill - Microbiology
Michelle Callegan - OCNS
Joe Zhao - Pathology
Nathan Shankar - Pharmaceutical Sciences
Willard Freeman – Physiology
Cc: Jason Sanders, Marcia Bennett