Caterham Harestone District councillor to stand down
51
people have signed this petition.
Add your name now!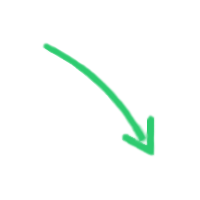 51

people

have signed.

Add your voice!
Maxine K.
signed just now
Adam B.
signed just now
To be presented to:
Gordon Keymer, TDC
Louise Round, TDC
Soper Hall Board of directors
Directors of East Surrey Museum.


We request Cllr Beverly Connolly to stand down from all representative community and elected roles in Caterham including:
Chairman of the community owned Soper Hall
Chairman of the East Surrey Museum
Chairman of the Valley Branch of the Conservative Party
District Councillor for Harestone Ward
Her role within the ESCA headquarters for the following reasons-

There is a lack of public trust in her ability to forfill her roles due to her own admissions of inability, two suspected serious conflict of interests, her history of non commitment to the roles, her lack of acting for and on behalf of us as a community and her abhorrent behaviour especially on social media is totally unbecoming of an elected representative of our community in that:

1. Cllr Connolly previously reported to the Surrey Mirror which was published on 05/08/2014 that she would step down in May due to her inability to be able to support her residents in planning battles stating "it may be time for someone who has a bit more energy, who can jump up and down a bit more" and "We have policies which we are suppose to use to protect our area, but we are not using them." Since then Caterham Valley has been inundated with new unwanted developments in already overwhelmed areas in which the infrastructure of the area cannot cope, and there are more plans and suggestions of serious concern for further developments we feel are nothing short of ridiculous that would cause the area to become both dangerous, and chaotic as the areas will not cope if they go ahead. We believe this is due to her inability to stand up against her own political parties demands and her personal relationship with the director of 'Village Developments' of whom she herself suggested and invited him to join the board of 'Soper Hall' of which she has now doubled the rent in the knowledge of the Citizens Advice Bureau being unable to continue there tenancy, and we believe with the purposeful intent of forcing out a much needed community asset for yet another development site.

2. Cllr Connolly was reported in the local newspaper during one year as having the lowest attendance of council meetings which we find unacceptable. She sited her other commitments, such as the marie curie hospice building (this went ahead and was redeveloped to our dissatisfaction) the derelict rose and young site ( still derelict and a current major issue for a potential further over development we are seriously concerned with) and the fight to retain Caterham cars in Caterham (lost and its gone) and personal family issues the reasons for her non attendance. Her commitment to her role and voicing our concerns during meetings when she does actually attend is not in our opinion satisfactory.

3. Cllr Connolly has acted inappropriately on social media in that she was nasty to and has lied about an autistic member of the public accusing him of stating facts that were not stated, in order to make him look uneducated or stupid and there for in her opinion, unworthy of an opinion because he disagreed with her opinions, and that she has posted inappropriate messages forwarded from the 'English defence leagues' Facebook site which has been seen as offensive by some members of the public and that she has associations through social media with a known racist organisation. It has also been reported that other comments on social media could be seen as libel in her constant personal attacks against another candidate.

4. Cllr Connolly lives in Oxted where they appear to be "batting off" the numerous developments into Caterham, this is just a further conflict of interests which lead us to conclude the councillor stepping down as she has previously stated she would before the upcoming local election would be preferable to all.