Calling on Senator Bob Casey (D-PA) to Support the Public Option
77
signers.
Add your name now!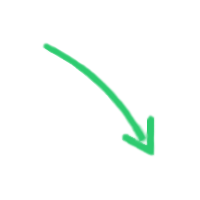 77

signers.

Almost there!

Add your voice!
Maxine K.
signed just now
Adam B.
signed just now
Senator Casey, we the undersigned are calling on YOU to stand with the 19 Senate Democrats and Senator Specter, to urge Harry Reid to pass the public option through reconciliation. On your website, folks all across the PA Commonwealth have detailed their many unfortunate healthcare stories– well Senator, they need you now more than ever! And the way to help them and the rest of your constituents, especially those who have health insurance – is to pass some form of the public option to compete with out-of-control rising health insurance costs. The American people need help and Senate Democrats must do whatever it takes to come to their aid. You were elected to serve the people; and the majority of people support the public option. You yourself have said on your website that,
"All people have a fundamental right to quality health care."
We agree. And it's about time we had access to it. Passing the public option will present health insurance companies with the first REAL competition ever; and we desperately need relief from the price-gouging monopoly they have over us. Your constituents need you, sir. We know you won't let us down.
Thank you Senator.