Conditions for Rezoning & Development of Property Adjacent to Cary Park and Amberly
276
signers.
Add your name now!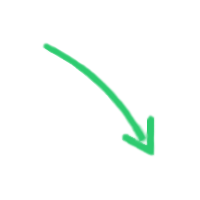 276

signers.

Almost there!

Add your voice!
Maxine K.
signed just now
Adam B.
signed just now
September 7, 2015
To Fellow Cary Park and Amberly Residents,
We wish to bring to your attention a proposed rezoning request for 7711 Carpenter Fire Station Road (the Mills property) from Residential (R-40) to OI-CU (Office and Institution – Conditional Use), with the proposed conditions being medical offices and a daycare. The proposed site plan includes a 180-child daycare facility, two single-story office buildings, and two 2-story office buildings.
NOTE: This rezoning is in addition to a proposed rezoning request for the Lewter property directly across Carpenter Fire Station Road from the Mills property, for a large big-box retail shopping center.
While we are not opposed to building offices on the property, we are asking for additional conditions for rezoning 7711 Carpenter Fire Station Road, in view of its location adjacent to two private, quiet, naturally beautiful and aesthetically designed residential communities. These conditions and the reasons for asking them are listed below:

1) Noise and Traffic Impacts
The proposed development is very dense with 5 structures including two 2-story buildings, which will significantly increase traffic along Carpenter Fire Station Road and Green Level Church Road. This congestion will be felt by the entire community – particularly during morning and evening commutes. This additional traffic and noise will be compounded by the traffic and noise generated by the incoming Walgreens, gas station, retail, and proposed big-box developments across the street. It will significantly elevate noise levels for the entire community.
Mitigating conditions requested:
Low-density development with only 1-story structures.
Leave an undisturbed 40ft buffer from property boundary with opaque screen to shield adjacent residential property.
The site plan should minimize impact of parking-related noise by placing parking away from the residential boundary.
2) Runoff and Environmental Impact
The proposed site sits at a higher elevation than all surrounding properties, which is a concern for runoff in many directions, especially during construction. There are more specific impacts of modified drainage that will be felt well beyond adjacent properties.
The site plan calls for a retention pond on the property, building a retaining wall along the western and southern property line, and grading the entire acreage level to the planned height of the wall. This process entails clear-cutting the trees that are currently on the property's western and southern boundaries. As the map from Wake County's IMAP website shows, there is a semi-permanent stream (same size as Panther Creek which connects to Cary Park Lake) that flows within the forested portion of the property, which is planned to be clear-cut, graded, and leveled to the planned retaining wall.
The loss of this stream is likely to cause widespread runoff and erosion.
Mitigating conditions requested:
Reduce the density of development, with green spaces in between to mitigate runoff impact.
Leave an undisturbed 40ft buffer from property boundary.
Leave the forested portion along the property's western and southern border intact, followed by a 40-foot buffer, then build the retaining wall.
Design all storm-water systems that will be in operation during and after construction to be as minimally invasive to the existing semi-permanent streams and properties as possible and maximize their ecological productivity. See plantings in and around Amberly's retention ponds for examples.
Conduct an Environmental Impact Study to identify all impacts expected as a result of the current site plan and the best methods for mitigating them effectively.
3) Impact of Lighting, Aesthetics, and Property Values
Since the lot sits at a higher elevation than the adjoining communities, commercial lighting will be visible well into the surrounding neighborhoods. The retention pond, retaining wall and placement of dumpsters, in addition to the light pollution, will compromise quality of life for the surrounding community, and are likely reduce property values as well.
Mitigating conditions requested:
Leave an undisturbed 40-ft buffer from property boundary with opaque screen and leave existing trees intact.
Design all external light fixtures to emit zero foot-candles beyond the parking area.
Place dumpsters at least 100 feet away from the edge of the opaque buffer adjacent to residential property boundaries and screen dumpsters so they are not visible from the residences.
Aesthetically screen any retention structures with opaque vegetation.
Low-density development with only 1-story structures.
We respectfully ask each of you to sign our petition supporting the preservation of our residential community. Many factors – including green space, quiet, privacy – are reasons we chose to live in Cary Park and Amberly in the first place. Please support us in our effort to maintain some level of this quality of life as the property is transitioned from its current state to the proposed development. We are asking for the same consideration given other Cary residential areas to shield and minimize the impact of adjacent commercial zones, preserving our lifestyles and investments within Cary Park and Amberly.
We ask you to support our efforts and let the developer (Eli Zablud), Town of Cary, and the HOAs of Cary Park and Amberly know that we stand together to support what is in the best interest for our community.
Please take the following actions:
1) Enter your name/email address and CLICK THE GREEN "SIGN NOW" BUTTON.
2) ATTEND THE PUBLIC HEARING THURSDAY, SEPTEMBER 24 AT 6:30PM, TOWN COUNCIL CHAMBERS, CARY TOWN HALL, 316 NORTH ACADEMY STREET IN DOWNTOWN CARY.
We will be more than happy to take any suggestions and amendments to submit along with our petition.
We thank you sincerely,
Jason and Leigh Kinnell
Skip and Mary Lee
Kamesh and Vani Munagala
Culley and Sarah Carson
Jeff and Kerri Grizer
Jake and Gloria Garver
Questions? Please contact Mary McKinney Lee (marymckinney@nc.rr.com), Kamesh Munagala (kamesh@gmail.com), Jason Kinnell (jason.kinnell@veritaseconomics.com), Culley Carson (culley@carsonlaw-nc.com), Jeff Grizer (jeffkerri@hotmail.com), or Gloria Garver (gloria@garverhouse.org).