Carvan team changes
23
people have signed this petition.
Add your name now!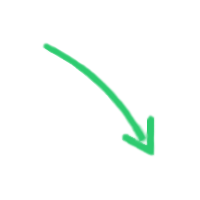 23

people

have signed.

Add your voice!
Maxine K.
signed just now
Adam B.
signed just now

Addressing the management team whom as your staff we see as playing an integral part to our wellbeing and a satisfactory working environment. Collectively we are feeling that the time and efforts we contribute are not acknowledged with respect. In one way or another we have been let down or not listened to, but together we are demanding to be heard. Fundamentally we are seeking for our basic needs and necessities in making the workplace a comfortable space for all to be met with urgency and upmost importance. We do not intend to inflict blame or seek accountability for our experiences, we see our roles as imperative to one another. We simply seek some considerations to be made, for a betterment of our conditions and overall wellbeing.

The following points will outline the changes we seek and we hope that these will be welcomed and seen with ultimate priority.

A fair break system with all individual accounted for and given an equal amount of rest time through their shift, after peak times.

The hours that an individual is contracted to and is comfortable with working is respected and monitored, not taken advantage of. An 8+ hour increase in hours per week accordant to the ones a member is contracted to should be reviewed and approved with the member of staff personally, verbally or via message.
No one should overwork or be exploited of their time. Have an awareness of our finish times and start times the following day, so that we are given a proper rest, legally this 11 hours between shifts.

The rota to be a two week time scale and to be published appropriately in advance. Last minute changes should be notified and confirmed with the individual.

Earned holiday days should be transparent with the worker and made their right to take them and be paid for, this includes sick pay and time taken off due to accidents at work.

The illness or absence of a worker is to be respected. Our individual situations all differ, our inability to work at times may be a private matter and we should not seek further integration where it is not necessary, it is not an opportunity to be scrutinised for.

Workers that are students or have other commitments of importance should be supported with the time they can give to the company, give that these circumstances are spoken about beforehand.

The welfare of each worker to be put high in priority, the mental and physical health of each individual during their shift to . The upkeep of the team morale to be seen as significance in achieving a happy, environment to work in.

Individual appraisals to be more frequent and love we share for caravan to be shared back.

Full training to be given and seen as a necessity. The comprehensive understanding of certain systems is not to be expected without this.

At no time is a mistake which can not be corrected to be seen as burden and be penalised for. Show support for our shortcomings and see this as potential to grow and learn from. Our role as a team is to work together and not to use our authority as means to abuse our positions of power. Protect the team and be the team.

Considerate management of the capacity occupying the restaurant when severely understaffed, conscious of an environment that will not result in high stress and is still functional and able to provide a satisfactory experience for ALL. The chefs, their runners, our bartenders, waiters and in result the customer.

The tipping system is not to be stolen from and considered to be a result of our earnings from labour. The option to be given for the customer to leave a tip to an individual atop the service charge if they desire and for this to go solely to that waiter. With recent changes in the service charge laws, OUR tips should not be distributed to increase wages and the system should adhere to the Statutory Code of Practice; setting out how tips should be distributed to ensure fairness and transparency.

We recognise and respect all the benefits that this company provides. But what we are lacking is an environment that is compassionate, comfortable and considerate (notice the prominence of this word in our demands) to be a part of. We feel as though the labour, the time we designate and the massive parts of our life that we give, is not valued. As reflected in the treatment, lack of care and wellbeing of the team. The changes we ask for are concerning the crucial upkeep of the morale of the team and in making the workplace as fair as it should be.