Carousel Call to Do Better
503
people have signed this petition.
Add your name now!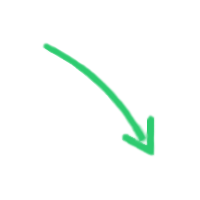 503

people

have signed.

Add your voice!
Maxine K.
signed just now
Adam B.
signed just now
If you witnessed, been told of, or been a victim of abuse or harassment in any form from Carousel Theatre for Young People, we are asking for you to please add your signature in solidarity asking for change.

The following letter has been sent to the Carousel Theatre for Young People's Board of Directors on June 29th after an initial letter was sent privately June 10th:



To Carousel Theatre Board of Directors;
Sarah Hudson, Stephen Robertson, Kathie Schwaia, Susan Shank, Fila Testini, Roger Watts, and Carole Higgins, Artistic and Managing Director
Carousel Theatre for Young People is well known in the theatre community as being one of the most toxic and abusive workplaces in the arts. It has been made clear to the Board and Staff at CTYP countless times over the last 10+ years that there is a culture of toxicity, fear, abuse, and manipulation at this company.
The majority of those who have been affected by Carousel have remained silent due to being traumatized, and being afraid how it may affect their career going forward. A whisper network has been in place for years, full of individuals who have been negatively impacted by the experiences at CTYP.
Carousel's public statement on June 29 fails to meaningfully address the subject of bullying and harassment but more deeply it misses the point: racism is not your only issue. I do not want to take away from the obvious systemic racism that is occurring within the company, as was so clearly highlighted by Kaitlyn Yott's recent public statement on Facebook, but the purposes of this letter I write to you are to speak of the toxicity of abuse that extends to all areas at CTYP. Carousel Theatre is now a company where fear and intimidation is so widespread, BIPOC are affected even more and the opportunity for meaningful allyship from their peers is compromised.
In a letter sent to you on June 10, We requested the following be included as part of an expeditious action plan: the creation of a Workplace Safety Board committee, the hiring of a third party consultant with workplace harassment and safe disclosure expertise, the creation of rigorous workplace harassment policies with a multi-level disclosure process (including direct contact with Board), an invitation to the theatre community to participate in these processes, and ongoing reporting with all funders about the work the organization will be undertaking.
I want to stress how my private inbox is full of stories from folks don't feel safe sharing because of the lack of neutral third party involvement in this process. Please do more to help us be safe. To help this company, whose mission is vital to the fabric of the local performing arts milieu be a healthy and happy place for audiences AND artists and administrators.

I request a scheduled phone call with Stephen Robertson, President of the Board to discuss this further before the end of July 2020.
Signed,
Jessica Mary Keenan (she/her)
Vancouver Stage Manager and Theatre Artist

* UPDATE - July 4, 2020 *

There are ongoing discussions with the CTYP Board of Directors.

We thank the community and our allies for their support on the petition and their shared desire for positive change. We are humbled by the stories from those coming forward.

The petition comes from a deep love of TYA, a commitment to emerging artists, and a wish for CTYP to have a successful future that is in line with the organization's stated core values, including empathy, mentorship, and community.

Our sincere hope is that energy is spent on helping those affected, and on reforming the organization into a safe and joyful place within our community. Please remember that vindictive comments or speculations on an individual's health are not productive.

Thank you,
Jessica Mary Keenan
Lois Dawson
Dani Fecko
Kayla Dunbar
Jessie van Rijn

** UPDATE JULY 8th
https://www.carouseltheatre.ca/blog/update-on-artistic-leadership/?fbclid=IwAR1nDXddSr7fKpMrjVvVaDoZTZRrMo_eufBJ4D-qvcxKi6NgeV0R3ESq1IM

FROM CAROUSEL THEATRE FOR YOUNG PEOPLE'S WEBSITE:
"Over the past week, we at Carousel Theatre Society have received many responses to our earlier statement on racism and oppression, including workplace environment, in our organization. It is clear from those responses that there are problems with our organization that are having a negative impact on our community. We recognize that change needs to happen.

We and Carole Higgins, Artistic and Managing Director, have mutually agreed to part ways, and the board of directors is reviewing and will be restructuring our leadership team. We will be working to rebuild a theatre that is inclusive, creates opportunity, and provides a safe place for everyone. We are consulting with labour relations specialists to help us reach that goal. Real change takes time, thought, and commitment, and we need to take that time to ensure we are conducting this process properly. We want our organization to be a place we can all be proud of and we are sincerely committed to doing better. We will update the community as we continue on with this restorative work."
Sarah Hudson, Secretary, Board of Directors
Stephen Robertson, President, Board of Directors
Kathie Schwaia, Treasurer, Board of Directors
Susan Shank, Board Member
Fila Testini, Board Member
Roger Watts, Board Member

***UPDATE JULY 28th
https://www.carouseltheatre.ca/blog/ctyp-provides-update-on-internal-review-and-announces-interim-appointments/


'Since we put out our initial public statement on June 28, we have been provided a number of statements of people's experiences with Carousel, in various capacities. We want to thank all of those who have come forward with their experiences – we know it can be difficult to share at times. We recognize that there are many persons whose experiences with our organization have left them pained. There are some who have come forward to express their positive experiences with Carousel. We also want to acknowledge those experiences – because that is the kind of experience we wish our theatre to provide to everyone. It is clear from what has been told to us that this has not been the case. It remains our goal.
The vast majority of statements about harmful experiences with Carousel are completely new to us, the volunteer board. We believe that people are bringing forward their experiences with the main goal being the same as our goal – making Carousel a better place to work, participate in, and experience on a go forward basis. We want to improve as an organization. We can only do that properly if we receive feedback on where things are right, and where things are not, from those that experience it. We are looking into ways to enhance our existing programs so that people have avenues where they can feel safe coming forward with their truths in the moment without any fear of repercussion, so that those concerns can be considered and addressed without lingering.
With that in mind we are in the process of finalizing details for an independent third party disclosure process, working with Wade King, an external consultant. Mr. King is an experienced disclosure professional with a history of creating and implementing disclosure programs for a variety of organizations, including Arts organizations. He is also a recognized leader in equity, rights and inclusion. We are currently targeting commencing the disclosure process on August 4, 2020, and will be providing further details on that program closer to that time.
We sincerely appreciate all those that have come forward with their experiences to date, acknowledging that not everyone may have felt comfortable contacting the board directly. We are hopeful this independent process will allow people to feel safe in coming forward with their experiences, as that information is invaluable for the board to consider when determining the best path forward for Carousel.
As we move through this period of transition, we have appointed Randi Edmundson and Shizuka Kai as Interim Co-Artistic and Managing Directors. We are providing Shizuka and Randi with our full support in what is a very difficult time for Carousel, and we ask that you do too. A statement from Randi and Shizuka follows below.
This is a challenging time for the Arts community in general. There is a lot of healing that needs to take place for members of our community, as well as for us as an organization. This is not going to be a swift process. We have to undertake a thorough review of all aspects of our organization, including structure, processes and policies, our programming and the board itself, in order to determine what the best next steps are for Carousel. We are committed to improvement and change. We ask for your patience as we determine the best path forward for us as an organization.
The Board of Directors of Carousel Theatre Society (board@carouseltheatre.ca)
***
Statement from Shiz and Randi, Interim Co-Artistic and Managing Directors:
As we take on this new responsibility at Carousel, we do so with the awareness that this opportunity, our privilege, comes at a time of change for the organization and pain for members of our community.
The roles of Co-Artistic and Managing Directors will demand that we are bold, accountable, transparent, collaborative, thoughtful, and kind. Those are the values with which we come into this position, and those are the values that will guide us through this interim period.
We will not hold our new responsibility lightly. We commit to you that:
1. We will collaborate in a meaningful way with consultants to help build a Carousel that is a safe and empowering place for everyone.
2. We will do our best to encourage ourselves, the staff, and board to be as transparent and accountable as possible to you.
3. We will continue our own education in decolonialism and antiracism in an effort to bring these values into our work at Carousel.
4. We acknowledge the limitations of our interim roles (and the realities of the ongoing pandemic) in creating opportunities for the theatre community, but we will strive to build a foundation for not only amplifying but normalizing the voices of BIPOC artists at Carousel.
We are not alone in this. We want to acknowledge the hardworking team at Carousel that is collaborating with us to keep the organization moving forward:
Melissa Oei, Education Manager
Tanya Schwaerzle, Production and Venue Manager
Danielle Florence, Marketing and Communications Manager
Tanja Dixon-Warren, Director of Development
Carole Higgins has also been retained until the end of August in a limited capacity to pass on transitional knowledge to the two of us as we move forward in these new roles.
Theatre for Young Audiences is a place of energy, empowerment, representation, and revolution. We love it and we are proud to be here to support it in this small way.
Randi (randi@carouseltheatre.ca) and Shiz (shizuka@carouseltheatre.ca)'


UPDATE AUGUST 5th 2020:

https://www.carouseltheatre.ca/blog/introduction-of-disclosure-program/ AUGUST 3, 2020NEWS
As we mentioned in our July 26th update, we are launching a third party disclosure program. We are doing this to ensure we are able to hear and understand people's experiences with Carousel Theatre, and we want do it in a way that allows us to hear from as many as possible and in a way that makes everyone feel comfortable and safe.
We have engaged Wade King to deliver disclosure services to the Carousel Community. Mr. King is an experienced disclosure and human rights professional. He has designed and operated disclosure programs for many organizations, including arts organizations. He is the former Director of the Office of Safe Disclosure and Human Rights at the University of Alberta.
Wade's role is to receive reports (disclosures) of any kind and related to any aspect of Carousel's operations and programming that community members wish to share in confidence. As a confidential process, individuals who make disclosures will not be known to the board or staff of the theatre. Wade will summarize the concerns in a non-identifiable way for the board so that they can take that information forward and decide on actionable items. People can still reach out to the board directly at board@carouseltheatre.ca. We will share previous matters that had been disclosed to us with Wade, although anyone who would like to contact Wade directly is encouraged to do so.
The program will launch on Tuesday August 4th, 2020 and continue until September 25th, 2020. You can make a disclosure via phone, Canada Post, video chat or email. To initiate the process please contact: carouseldisclosure@telus.net or 236-808-7481 (this is a local BC number). The phone number does not subscribe to caller ID. Letters may be mailed to Wade King Consulting, 10308 73 St NW, Edmonton AB T6A 2X4.
For more information, please see the Frequently Asked Questions. You may also contact Mr. King.