Caring for a Living Wage
11
people have signed this petition.
Add your name now!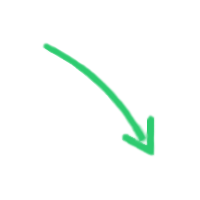 11

people

have signed.

Add your voice!
Maxine K.
signed just now
Adam B.
signed just now
Caring, during our life time all of us will, at some time, require a need for caring, either for ourselves or for a person close to us. However, currently and for some time past, the Caring Industry has been hanging by a thread, which none of us really wish.
If it was not for Family Carers this thread would have been broken some time ago, but there is now a greater degree of concern that even with Family Carers, this thread will, in the very near future, be broken. Family Carers are said to be saving the care industry some £1.32 billion per year.
Currently the base remuneration is the National Living Wage of £7.83, while the current Living Wage is £9.00, as calculated by the Living Wage Foundation.
Hanging by a Thread
Why is the care Industry hanging by a thread?
There is a major shortage of persons wishing to enter the industry.
Why?
Could it be that the remuneration bares no relation to the responsibilities that carers should be undertaking?
Many of us state that a carer is only there to cleanse the person in need of care after undertaking private functions or providing a snack and other basic duties.
But the responsibilities of a carer are much more that. To be a carer you need to work based on Person-Centred Care principals, where the persons requiring care is at the centre of the caring circle. You are not there to do as you please, but to work on the direction of the person to whom you are caring for and their prepared Care Support Plan.
In this, as well as, intimate personal care duties of cleansing after toileting, washing, dressing, meal preparation, etc. you will most likely be required to do some degree of
Financial management
Emotional support
Safeguarding
Daily planning
Social inclusion
Wellbeing
And others
This is in addition to showing respect, dignity in all aspects to your caring for the person in need of care.
This is, in some respects, even more so where there is care being provided in the persons own home, or family home. For this is not the carers home, it is the cared for or carers family's property and so are all the items within that property. Not only should the carer work in a respectful, personalised and dignified manner, but also show respect for the property in which they work and the items within that property. The carer is working for the cared for and it is their wishes that need to be undertaking, not those of the carer.
It is with all the above that the rate of pay needs to reflect all these responsibilities and it goes without saying that punctuality goes without question.
The rate of pay therefore needs to reflect this, and the starting point should be the Living Wage and not the National Living Wage.
Then there should be a scale of care rates of pay, in that, this should be based on the conditions or diagnosis relating to the person requiring care.
For example, the condition or diagnosis could be related to Learning (Intellectual) disabilities and in many instances Autism where the carer will need an understanding of these conditions or diagnosis and the 'person-centred' care will need to reflect this.
There may be
Limited or no verbal communication
Behaviour that could challenge
Or a multitude of other aspects
In the process of caring all these need to be taken into consideration and the care and the actions of the carer need to reflect this. In which case additional training and understanding will be required, with the requirement to not only listen but to observe and then act accordingly, not necessarily in a way similarly to before. If there is no verbal communication function there may be various sounds, body and, or eye movements, mood and behaviour changes, plus many more. The carer will need to accept and undertake all of this to provide the required need of care and in many respects, on occasions changing environments and situations. The rate of pay therefore needs to reflect this.
This is but one example, but there are others, some of which may be mental health, dementia, etc or a combination of one or all.
In Sheffield and maybe in other areas of the UK specific training is being provided to certain providers and their care staff and this leads to an enhanced rate of pay.
Within the care industry, there are also carers who are not employed by professional care providers but are employed by the persons in need of care or their family carer, who are Individual Employers. These Individual Employers may be what is classified as self-funders, those who have the financial provision to fund their own care, but the majority of Individual Employers are funded through public bodies, either by Direct Payments through Local Government authorities or Personal Health Budgets through Health Authorities, In these instances the Living Wage and the enhanced rates of pay should also be available to the Individual Employers and the Personal Care Assistants they employ.