Card Wars Kingdom
1068
signers.
Add your name now!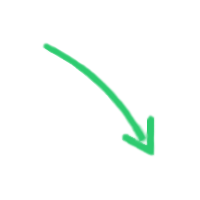 1068

signers.

Almost there!

Add your voice!
Maxine K.
signed just now
Adam B.
signed just now
Help! Card Wars Kingdom Needs Developer Attention!
Do you love the game Card Wars Kingdom? Do you wish that Kung Fu Factory and Cartoon Network would devote some developer time to the game? Sign this petition to let them know that the players of this game want updates and fixes for Card Wars Kingdom.
While there are many issues that plague CWK, the one that makes CWK lose its charm the most is the lack of new or at least cycling content. Many creatures have not been released in their awakened versions even though the game is designed to include them. The Multiplayer tournament is also no longer cycling to offer new rewards every thirty days as it used to between December 2016 and November 2017. The original Card Wars game has a Black Card tournament that refreshes its rewards at the end of each tournament cycle. This was surely the intent of the game designer/developers for CWK, and it is very disappointing that this aspect of the game is broken.

The Fancy Meal Time dungeon is also problematic. It is a randomly appearing (and very necessary) dungeon. It will consistently appear every two weeks for several months and then disappear for 5 months. The lack of FMT makes the game almost unplayable. We need to get Cartoon Network and Kung Fu Factory to commit to making FMT a regularly occurring dungeon. Please keep signing the petition. Hopefully CWK will continue to be developed. Thanks to all of those players that have already signed!

NOTE: This petition website will ask for a donation after you sign. You do not have to donate to this site if you do not want to.

Definition of FMT: Fancy Meal Time is a dungeon that has typically shown up randomly every 2 to 8 weeks in the past and it lasts for 3 days. This dungeon contains the ingredients Spaghetti and Meatballs (5 hearts), Steak and Potatoes (10 hearts), Sweaty Lobster (15 hearts), and Turducken (25 hearts). 80% of all creatures require an FMT ingredient at some point during their enhancement process.
1a. The new PvP tournament reward creatures ceased as of December 2017. It would be really nice to have new creatures, but cycling through all of the previous creature rewards in PvP would be better than having no new tournament rewards. The first Card Wars game cycles through the rewards for the Black Card Tournament, and it seems that Card Wars Kingdom could do this as well.

1b. The players of CWK would really appreciate new content (new creatures, new levels in the arena, and new cards). If new content is not an immediate option, releasing older content would be more than acceptable. This includes the Husker Dragon epic dungeon, the Plain Jane epic dungeon, the [unreleased] Alec-Sander epic dungeon, Mother Fluff Bucket, Bespectacled Ogre, Diamond Dan, Sandasaurus, Cornataur, and the heroes BMO, Ice King, and Lemongrab. New content could be available via an in-game sale pack. This would generate revenue for the developers and satisfy the player community's desires for more CWK.

2. The Fancy Meal Time dungeon needs to make regular appearances. It should not ever disappear for longer than six weeks. It should instead appear randomly every two to six weeks. Its absence has made the game almost unplayable, especially for new players. Players who purchase in-game sales packs with real money should know that many expensive creatures will likely be stuck at low levels (and therefore of limited use). Another solution might be to add the FMT ingredient sale pack permanently to the store. This would generate revenue for the game developer and bring back a missing/broken piece of the game.
3a. Developer time should also be spent to fix the bugs in Multiplayer (PvP). Fixing the timer freeze glitch should be first, but there are other bugs that are also problematic such as when cards are played and not registered by the opponent's game.
3b. Another player request regarding PvP is to create a group within the tournament that allows low weight teams/players to match up against other similarly weighted teams. For example, 125 weight teams and below could match up against other low weight teams up to rank 20 in PvP. Once rank 19 is won, they would match up against the general population in the tournament.
3c. A bug that is particularly annoying for long time players is the Friend List false cap. Even though the friend list shows a number (400 for example), the list is at its maximum at a lower number (390 for example). These ghost friend slots represent gems that have been spent and that the player is not getting use from.

Sign the petition and let Cartoon Network and Kung Fu Factory know how much you love Card Wars Kingdom and how much you want the game to be updated and fixed. If we are able to open a dialog with them, launching a Kickstarter campaign to fund the time needed for updating the game might be an option.
Cartoon Network is owned by Turner Broadcasting System. Feel free to contact them directly.
Cartoon Network, Digital Department
1050 Techwood Dr NW Atlanta, GA 30318-5604
404-827-1700
If you need help with Card Wars Kingdom, there is a large player community that is very willing to help. Please visit http://cwk.wikia.com for info and links. Thank you for signing the petition!