Carbondale food and beverage tax relief
668
people have signed this petition.
Add your name now!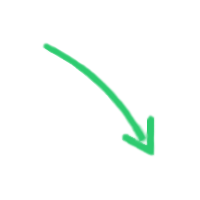 668

people

have signed.

Add your voice!
Maxine K.
signed just now
Adam B.
signed just now
Elected Carbondale City Council Members,
Our community is facing a crisis. We are coming to you as a united constituency, asking for your help. Help that we do not ask for lightly, but urge you to please consider.
COVID-19 (commonly known as CoronaVirus) has now been classified as a global pandemic. The CDC has confirmed 105 cases in Illinois as of March 16th, 2020, with thousands more being reported nationwide. These numbers continue to grow exponentially, and by the time this petition reaches you, could very well be insurmountable. Each day, the pathway of these cases grows closer to our small city.
To attempt to flatten the curve of infection rates, on March 15, 2020, Illinois Governor, J.B. Pritzker announced that all Illinois restaurants and bars were to cease all dine in services beginning March 16th at 9 pm, and remain closed until March 31, 2020; or, until such time as the risk of COVID-19 has diminished, and normal business practices are allowed to resume. The goal of these closures is to promote social distancing, and greatly deplete the amount of potential exposure a person has to the virus. While we wholeheartedly agree with, and see the need for this mandate, it has created a drastic hardship on our local small businesses, restaurants, caterers, hourly wage workers, independent contractors, community members, and students who are located in the greater Carbondale area.
Workers have been displaced due to businesses being forced to close, or by having to adjust schedules and limit their offerings to meet the mandated requirements. Businesses who rely largely on dine in services have not only had to cut back their workforce, they have had to completely restructure their business to offer delivery and curbside pickup options. The costs associated with these changes have quickly added up; costs like adding delivery insurance to their policies, or costs associated with offering delivery through a third party such as Grubhub, UberEats, DoorDash, etc.
Despite the hardships and suffocating costs local businesses have had to face due to these changes, first and foremost on their minds are their employees, and the community that they serve. Many of their displaced workforce rely on tips as a large part of their income. Despite trying to accommodate as many employees as possible into these new practices, many are still without work or the ability to earn a livable wage at this time. Business owners are trying to lessen the blow to their employee wages in any way possible, but reserve resources are being depleted very quickly. Many employees will be struggling to make ends meet during this time.
Restaurant and Bar restrictions, public and private schools, University, and College campuses statewide may have started the closures, but more are being announced daily in further attempts to slow the pandemic. Soon, salons, gyms, fitness centers, theaters, event centers, shopping centers, entertainment venues, and most any type of business that involves any number of people in one area has been or will be closed down. If Illinois follows suit to many other states, we could be facing a statewide quarantine, where only hospitals, doctors offices, pharmacies, gas stations, and grocery stores will be allowed to remain open. These other closures also affect our communities and businesses. There will be less money being spent in our area, hurting us all. There is less to be spent on necessities, let alone at the businesses already hurting.
Now, you have heard the bad, you have heard and are also living with what is affecting all of us. You have heard the fears we are laying out in front of you. Now, it is time to find a solution, however temporary it may be. We, collectively, have racked our brains for ways to save in every possible area to help ease the burden to our employees and community members. We are here to ask you to also work with us to ease that burden.
In order to provide for the collective members of our community, we, the undersigned, call on you, our elected officials, to act in the best interest of your constituency during this challenging time. Specifically, we are urging you to consider issuing a temporary relief and forgiveness of the Carbondale Food and Beverage Tax for this quarter, and each quarter covering any time period where mandatory restrictions and closures would have an effect on standard business practices. We would, in turn, use these additional resources to disperse amongst employees that are impacted, in an attempt to make up for a minute part of their lost wages. We petition you, not for selfish purposes, but for the genuine concern we have as business owners, employees, and individuals who are just trying our best to not only make it through this time, but come out with our livelihoods on the other side.
Right now, we do not know when this will end. It could be weeks, months, or years. This moment is unlike any that nearly all of us will have ever encountered before. It will be recorded in history, and taught to our future generations; much like the plagues, famines, Smallpox epidemics, Spanish Flu, and even the Great Depression. It is time now to act while you can; to make a difference, however small or great, in the lives of those asking for your help. Please take into consideration our petition, and choose to act in the best interest of those who have, and will continue to, serve our community for as long as we are able.
We, the undersigned