Cara Christ Must Resign
176
people have signed this petition.
Add your name now!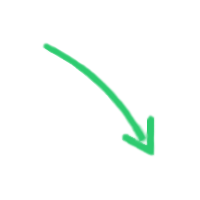 176

people

have signed.

Add your voice!
Maxine K.
signed just now
Adam B.
signed just now
July 31, ,2020
We, the undersigned medical providers, are discouraged by and distraught over the recent surge of Covid-19 in Arizona. We are asking for the resignation of Cara Christ, M.D. M.S. from the Arizona Department of Health Services. We, as a healthcare community, have lost confidence in her and believe she has demonstrated failure on multiple levels during this pandemic. We do not support her ongoing involvement as head of her department, and leadership must change. Our reasons are as follows:
Social distancing was not sufficiently mandated at the start of re-opening of the state
Arizona entered Phase One of re-opening on Friday, May 15, despite having not yet met the gating criteria established by the CDC; restaurants were permitted to re-open for dine-in service on Monday, May 11, and they were instructed to ensure that customers maintain social distancing.
Photos of packed bars and clubs in Scottsdale were seen on social media during Memorial Day weekend; Dr. Christ failed to take action.
Per CDC Guidelines, bars should have remained closed during Phase One and only opened with limited capacity during Phase Two.
Similar events in other states prompted immediate closure of the violating establishments; the state health departments in Alabama and Colorado are two examples of those that took appropriate action.
Bars were not closed again until June 29 when 21% of tests were Covid positive
A mask mandate was not suggested or initiated by the AZDHS
Masks were not even strongly encouraged until thousands of local medical providers pushed the Governor to place a mandate.
Dr. Christ could have at any time mandated state-wide mask use in public; health departments in other states have done so, including California and Washington; in many other states, this action has been taken by the governor, and Dr. Christ should have strongly encouraged Governor Ducey to do so.
As a physician and public health official, her duty is to protect the public, and by not mandating masks, she has failed to do that.
At a press conference on June 25, Christ stated there was little else the state would do besides an educational campaign aimed at improving hygiene, physical distancing and encouraging the use of masks; at what point will she realize that this is wildly insufficient? Education has been provided since the first cases appeared in Arizona, and there has been little behavioral change observed.
PPE has not been adequately or universally supplied
Despite statements to the public regarding plentiful PPE, physicians, nurses, and other providers working in hospitals and nursing homes report insufficient access to PPE
Several reports from frontline workers reveal that PPE is being rationed and that they are instructed to use N95s only for specific procedures, something that shouldn't occur with abundant supply
Many providers have stated that they have purchased their own protective gear to utilize when at a facility
As of May 14, FEMA had supplied Arizona with 564,515 N95 respirators, 91,993 face shields, and one N95 decontamination unit. On June 18, FEMA approved a $35.8 million reimbursement to the state of Arizona for PPE; we deserve transparency regarding distribution of those supplies, as well as plans for future procurement
No one should be asked to increase their risk of death because the governing bodies have failed to acquire sufficient protective gear
Testing for Covid-19 was not organized and performed as promised
Our opportunity to obtain supplies and put testing protocols in place was during the shelter-in-place order, which lasted six weeks.
Despite statements to the contrary, the purchase of Covid-19 saliva tests from ASU did not occur until late July.
Rapid Covid-19 tests, pending FDA approval, have not been pre-ordered, leaving the State of Arizona behind other states in obtaining additional tests. 1.5 million of these tests are awaiting distribution in a California warehouse, and another 4.5 million can be purchased for imminent use. These tests are not PCR-based, and results are available within 3-10 minutes.
Testing supplies, testing machines, and rapid turn-around are lacking; on July 30, Dr. Christ stated that the average turnaround time for Covid test results was 8-10 days
We believe that testing has been moderated by monetary incentives: reimbursement to facilities for a PCR test is $300, while reimbursement for rapid-tests is $45. Lives should be prioritized over profits.
Testing of our high-risk facilities has not been adequate, leaving our most vulnerable in great danger; state-wide testing should be performed at all nursing homes, long-term care facilities, jails, prisons, and detention centers to quickly minimize the spread, and compassionate release should be considered for those near completion of their sentence or with significant medical conditions.
Contact tracing is insufficient and requires more transparency
Contact tracing is key to preventing the spread of Covid-19, yet currently the contact tracing being performed focuses on who might have contracted the disease, not where it was contracted.
Although Maricopa County performs limited contact tracing in childcare centers and assisted living facilities, the results are not released until an investigation is closed, thereby placing people at risk of infection unbeknownst to them.
Had earlier efforts been focused on contact tracing, we would not have experienced such a severe and drastic surge in cases across the state
Per CDC Guidelines, all of the following are core state responsibilities in regards to testing and tracing, and the State of Arizona is lacking in all:

Ability to quickly set up safe and efficient screening and testing sites for symptomatic individuals and trace contacts of COVID+ results
Ability to test Syndromic/ILI-indicated (Influenza-like illness) persons for COVID and trace contacts of COVID+ results
Ensure sentinel surveillance sites are screening for asymptomatic cases and contacts for COVID+ results are traced (sites operate at locations that serve older individuals, lower-income Americans, racial minorities, and Native Americans)
There has been insufficient transparency regarding expenditure of funds earmarked for Covid-19 response
On April 23, the following was tweeted by AZDHS: $12.4 million will be coming to Arizona from the Centers for Disease Control and Prevention "to support the public health response to the #COVID19 outbreak." That money is in addition to the $16.2 million the CDC has provided for Arizona.
Records show that an additional $400 million was received by Maricopa County, yet only $15 million was put towards contact tracing
Data provided to the public has been questionable at best
In early May, Dr. Christ told ASU and U of A scientists to stop tracking data after their model suggested that it would not be safe for Arizona to reopen until the end of May; at that time they were also denied further access to the state's data
The model from ASU and U of A was consistent with nearly all other major national data models, all of which indicated that we had not achieved a two week decline in cases
Dr. Christ instead referenced the FEMA model, which was isolated in its findings to justify reopening in May
On June 6, Dr. Christ announced that the hospital capacity data had been incorrectly calculated by staff, leading other experts to believe more oversight was necessary
The mixed messages the public has received regarding the data has undoubtedly led to a lack of faith in the numbers and the associated risks
The tremendous number of backlogged tests causes further confusion as the data is added into previously reported numbers
In addition, it is our belief, based upon anonymous reports from healthcare workers state-wide, that the hospital and staffing data being provided to the public is not accurate. ICU's are placing two patients into single rooms and nurses are responsible for more patients than what is normally considered safe and appropriate. Children's hospitals have been asked to take adult patients. All ECMO machines are in use. Critical Care Standards are looming. Our system was spread incredibly thin prior to Covid-19; it is time to begin recruiting qualified staff and supplies from other states. Our situation is so dire that we are now refused entry to our bordering states and countries. Arizona citizens have become pariahs. And yet, a rodeo was held in Prescott, a parade took place in Eagar, and people partied with friends in the name of freedom.
As medical providers concerned for all Arizonans, but especially our more vulnerable individuals, we demand the following:
Immediate resignation of Cara Christ from her position at AZDHS
Immediate wide distribution and use of saliva-based Covid-19 tests from ASU with subsequent testing initiated in all nursing homes, assisted living facilities, jails, prisons, and detention centers
Immediate ordering of and payment for additional Covid-19 tests manufactured currently pending FDA approval
Immediate employment of additional contact tracers and initiation of widespread contact tracing
Request state use of the Google/Apple Covid-19 tracking app to assist with contact tracing
Full transparency regarding spending of Covid-19 funding
Full transparency regarding hospital and staffing capacity, not only state-wide, but county by county as well
Immediate state-wide mask mandate AND enforcement
Immediate closure of dine-in service in restaurants AND enforcement
Immediate commitment to delay of in-person instruction state-wide, until all evidence-based metrics have been met
Management of this pandemic, especially as it relates to schools, needs to be determined at the state level, rather than in a patchwork fashion varying from district to district; while individual schools can certainly follow stricter guidelines, they should all be held to a science-directed minimum
We will not be silent. Lives are at stake. Signed with determination and resolution.