Cape Elizabeth Cell Tower Petition
227
people have signed this petition.
Add your name now!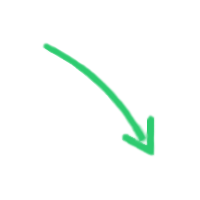 227

people

have signed.

Add your voice!
Maxine K.
signed just now
Adam B.
signed just now
Cape Elizabeth Wants Coverage
In an era where most people depend on cell phones as their primary device for communication, not having cell phone coverage in Cape Elizabeth is not just a nuisance; it's unsafe.
Imagine these three scenarios:
1. A first grader from Pond Cove is playing at Fort Williams Park. They are stung by a bee. They have a severe allergic reaction. They could die of anaphylactic shock. The mom tries to call 911 on her cell phone but has no cell service. Neither does anyone nearby.
2. A family does not have a landline to their house. They use their cell phones. The owners of the house go out to dinner, leaving the kids with a babysitter. There's an emergency—the baby isn't breathing. The babysitter's cell phone does not work because she does not have coverage and her phone is not compatible with the WiFi booster.
3. For cell phone coverage at his house, a gentleman relies on a WiFi booster provided by his carrier. There's a winter storm. He is blowing snow from his driveway. He slips on the ice, breaking his hip. He cannot move. By the time his wife finds him he is hypothermic. His wife tries to call for help, but there's a power outage and their phones do not work.
The Cape Elizabeth Zoning Board of Appeals has denied Verizon, and potentially other carriers like AT&T, from expanding their cell coverage in Cape Elizabeth. And they're refusing to reconsider that decision, to the point Verizon has filed a suit. This means our tax dollars are having to defend this decision.
Up to now, the Cape Elizabeth Zoning Board has only heard from a small group of residents who oppose Verizon. Your signature on this petition will be, believe it or not, the first time the Town Council will be hearing from those in favor of a cell tower.
At 11 Avon Rd, in the Shore Acres neighborhood of Cape Elizabeth, a water tower (pictured here) has stood for 60 years. Verizon proposed adding transmitters to this structure, bringing coverage to the thousands of people in Cape Elizabeth without cell coverage at home—not to mention the tens of thousands of daily visitors to our beaches and parks. This is not about Verizon adding new customers. This is about Verizon providing coverage to existing customers who rely on their service.
If Verizon were allowed to add transmitters to the water tower, so too might AT&T and other carriers. But the opposition to adding cell coverage has only come from a few residents who have issues with the aesthetics, the noise, and increased traffic from service vehicles to the tower.
According to Verizon, the only noise would be the low hum of an air conditioner on the tower. And a service vehicle is only needed once a month for routine maintenance, during standard business hours. The aesthetics issue is subjective, but the water tower already exists, and the addition of a transmitter does not expand the footprint of it.
While the people opposed to the addition of cell transmitters to the water tower stand by their reasons, it is our belief that a vast majority of Cape Elizabeth residents see the need as more than a matter of aesthetics or a convenience. It is a matter of safety.
If you agree that the town of Cape Elizabeth needs to reconsider its decision and allow Verizon and other carriers to expand their coverage, please sign this petition.
Note: the image of water tower on Avon Rd. was taken from an article published in the Forecaster, by Brendan Twist.