Stop the Canonization of Paul VI
95
people have signed this petition.
Add your name now!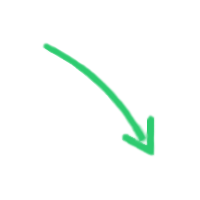 95

people

have signed.

Add your voice!
Maxine K.
signed just now
Adam B.
signed just now
To His Holiness Pope Francis, Bishop of Rome, etc., Servant of the Servants of God:
It has been announced that the predecessor of Your Holiness in the Petrine ministry, Paul VI, is scheduled to be canonized October 14, 2018, exactly a century, a year, and a day after Our Lady's Miracle of the Sun at Fatima, Portugal. Especially in light of recent scandals involving actively homosexual prelates in the Catholic Church in the United States, we consider it unfitting and inadvisable to canonize Giovanni Battista Montini, better known as Pope Paul VI. Although he had no reputation for outstanding holiness or heroic virtue during his lifetime, he did have a reputation for homosexuality, even during his papacy. While the Church teaches that men and women with deep-seated homosexual tendencies may approach Christian perfection (CCC 2359), these rumors raise serious concern about his suitability for veneration by the faithful. It is certainly possible that he died in a state of grace with true contrition for all of his sins, but grave doubts about his moral integrity undermine the prospect of raising this man to the altars.
Furthermore, Paul VI bears responsibility for the liturgical alterations that led to a dearth of priestly and religious vocations and the emptying of Catholic churches throughout the world. In September of 1978, just after the death of Paul VI, the Italian journalist Carmine "Mino" Pecorelli published an exposé of Freemasons occupying prestigious positions in the Church, which precipitated his murder the following March. Instead of removing these treacherous clerics from office, Paul VI had remained silent and left them in place, thereby failing the Church. A negligent father is no role model. His successor died within weeks of the publication of Pecorelli's list. Finally, Paul VI is often held in high esteem even by conservative churchmen for Humanae Vitae, but in hindsight we are able to recognize that this encyclical opened the door to the practice of regulating and preventing the birth of children without serious reason even by Catholic couples who are in the best position to support large families both economically and in terms of physical, emotional, and spiritual health and maturity.
For these reasons and others indicated in the sites linked below, we implore Your Holiness not to canonize Paul VI. We do not need a patron saint for modernists, Freemasons, and gay priests!
https://www.catholicfamilynews.org/blog/2018/2/6/t...

https://remnantnewspaper.com/web/index.php/article...

https://akacatholic.com/paul-vi-and-the-churchs-pa...

http://introiboadaltaredei2.blogspot.com/2016/02/a...

https://www.traditioninaction.org/HotTopics/a02tPa...

https://padrepioandchiesaviva.com/Paul_VI_Beatifie...

Our Lady of Fatima, pray for us! Our Lady of La Salette, pray for us! St. Michael the Archangel, defend us in battle!