Canine Park in Casa de Campo
57
signers.
Add your name now!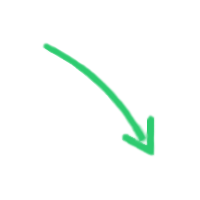 57

signers.

Almost there!

Add your voice!
Maxine K.
signed just now
Adam B.
signed just now
Project Mission Statement
To establish a fenced-in, off leash area where Casa de Campo residents can let their canines exercise and play with other canines in clean, safe environment without endangering or annoying people, property or wildlife.
We would like to develop a beautiful, well maintained space open to all residents and visitors of Casa de Campo who are lovers and friends to canines and who are willing to uphold the park's rules & restrictions.
About the Petition Summary
This petition, supported by the undersigned, is directed to the Directors of Costasur – Casa de Campo, in La Romana, Dominican Republic.
Its goal is to support the construction of an enclosed, off-leash dog park in a centralized, convenient location within the Casa de Campo area.
This park would be a designated area where residents, visitors and their well-behaved canine citizens can exercise and have fun in a clean, safe environment. This park will be designed to satisfy the needs of dog-owners and non-dog owners alike. We aim for this park to be a community project, supported in large part by volunteer dog advocates and maintained in partnership with Costasur – Casa de Campo.
In many towns and cities, dog parks are very common. However, there are no public dog parks anywhere near Casa de Campo! The large number and success of dog parks all over the world demonstrate that when a group of concerned and responsible dog owners work together for a leash-free dog park, not only can this concept work but it can thrive and enrich the community.
Research shows that property values near dog parks increases, sometimes significantly. For example, in one San Francisco neighborhood, property values rose approximately 900% within five years of the construction of a dog park. Consider this: parks increase the livability of a city and provide for a better sense of community. The more parks a town has, and the more variety of parks a town has, the higher its property values tend to be. Moreover, research shows a great reduction in crime in neighborhoods with dog parks.
Please help us create a dedicated space that allows our residents to exercise their canine family members and themselves as well as benefit the community as a whole!
If you would like to be involved in our efforts or receive more information, you can email massiebr@icloud.com
Reasons why a canine park should be allowed and approved:
There is not a current public dog park in our area to accommodate safe, off-leash dog activities.
Such a park would allow families with dogs to spend more quality time with their pets.
Having such a park located in Casa de Campo would promote better use of this land area and deter crime through higher foot-traffic and video surveillance.
Such a park would reduce angst between dog owners, non-owners, police and park authorities regarding dog access to other city parks.
This park would increase opportunities for residents to interact with their neighbors and help create a sense of community.
Many dogs need exercise above and beyond human limitations; furthermore, many dog owners do not have a yard where their dogs can spend time outside, and leashes greatly limit the dog's space and pace.
Socializing dogs is very beneficial to the community, since it makes them less skittish and can mitigate aggressive behavior when meeting other dogs and people.
Regular exercise is great for any dog's longevity and weight control, and the overall effect of regular exercise makes most dogs calmer and better behaved.
What the Ideal Dog Park Should Include
One acre or more of land surrounded by a four-to six-foot high chain-link fence. Preferably, the fence should be equipped with a double-gated entry to keep dogs from escaping and to facilitate wheelchair access.
Cleaning supplies, including dog waste stations and dog waste bags. There should be sufficient bags dispensers and trash cans to encourage owners to pick up after their pet. Instead of adding this expense to the company, you may arrange a partnership with a pet shop to provide these items for the community, in return for promotion within the park.
Shade and water for both dogs and owners, along with benches are important, and
a safe, accessible location with adequate drainage and a grassy area that is mowed routinely.
Signs that specify park hours and rules.
Parking close to the site.

Members of a dog park committee should establish and enforce reasonable health and safety rules for the park, such as the following:
Owners are legally responsible for their dogs and any injuries caused by them.
Puppies and dogs must be properly licensed, inoculated and healthy.
Animals should wear a collar and ID tags at all times.
Owners must clean up after their dogs.
Dogs showing aggression towards people or other animals will be removed from the park.
Animals who exhibit a history of aggressive behavior will not be permitted.
Puppies using the park must be at least four months old.
Owners should not leave their dogs unattended or allowed out of sight. If young children are permitted in the dog park, they too should be under constant supervision.
Dogs in heat will not be allowed inside the park.
Owners must carry a leash at all times. Dogs should be leashed before entering and prior to leaving the park.
Violators will be subject to removal from the park and suspension of park privileges.