Cancelling IGCSE examinations 2021
230
people have signed this petition.
Add your name now!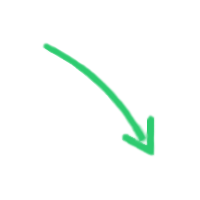 230

people

have signed.

Add your voice!
Maxine K.
signed just now
Adam B.
signed just now
After months of remote learning in non-traditional and ineffective environments, we students, as a collective, feel it would be futile and negatively detrimental to our examination results, and consequently our futures, if IGCSE examinations were to proceed.
Gavin Williamson has confirmed that all other GCSE and A-Level examinations will not be proceeding, yet the exam boards will offer International GCSE examinations.
94% of IGCSE examinations are taken in independent schools. It is very easy to overlook the impact that Gavin Williamson's latest decision will have on the 7.8% of students who attend independent schools. Most people assume that being wealthy enough to afford private education ensures these students also have the ideal equipment and learning environment to accompany. In many circumstances this is not the case, and whilst Independent school students have received a larger amount of support from teachers than most State school students have over these 3 school terms, Independent school students feel we are nowhere near in a confident enough position to take our examinations this summer and should withdraw along with state schools and be assessed by teacher predictions which would accurately reflect the student's effort over the year.
If they collect IGCSE examination results this summer, they will establish them off of exams taken by just 7.8% of students, students who have missed over 6 key months of their education, no different to the state schools in the country.
As a result, Sixth form Colleges will be unable to determine who the disadvantaged students were during this critical period and will be prone to inequitably admitting or dismissing students into their schools.
The only logical and fair solution is for the Department of Education to revoke their decision for exams to go ahead and to cancel all exams so that all students have the opportunity to be given grades showing their full potential and can therefore get into their ideal Sixth Form College or have access to further education of which they fully deserve.
I am currently a 15-year-old UK student in year 11 and I have received vague or no information about my exams throughout the recent months. After the Prime Minister announced that schools would close only 2 days before the start of my mock examinations, subsequently I was told my exams would be online. The next day they were cancelled abruptly. Having spent the entirety of the Christmas Holiday studying for these exams, it frustrated me, to say the least, yet I was also overwhelmed with relief that I wouldn't need to attempt to recall the information I was barely taught during the 6 months of inadequate online learning last year. Then on Tuesday 4th it was announced that all GCSE and A-Level exams had been cancelled and that we would be given teacher assessed grades. I heard nothing about International GCSEs, no indication as to whether they were under consideration, going ahead or were likely to be cancelled. Logically, I assumed that all GCSE's were to be cancelled as no specification was provided. There was no mention of them at all until 4 days later when they were suddenly going ahead, which was very shocking as we were completely unaware that IGCSE exams needed to be considered separately. This decision is unfair, ridiculous, and far too hasty. The risk of spreading COVID in the exam halls is unaffected based on what type of exam is taking place, and although it is only a threat to a few students, the threat to families at home is very real and very high.