Cancel Janice
156
people have signed this petition.
Add your name now!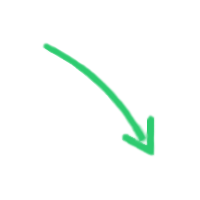 156

people

have signed.

Add your voice!
Maxine K.
signed just now
Adam B.
signed just now
Announcing the "CANCEL JANICE DICKINSON REALITY TV SHOW ON OXYGEN" Petition. Janice Dickinson has appalled many people concerned about the serious and life-threatening condition eating disorder: anorexia. As owner of a modeling agency, which is the setting for her reality television show, Ms. Dickinson\'s callous and flippant attitude that models "aren\'t supposed to eat" has the potential to promote and/or reinforce self-destructive eating behavior in many young women. JUST WHAT DID JANICE DICKINSON SAY ABOUT HER MODELS AND ANOREXIA "I\'ve got forty-two models in my agency and I\'m trying to get them to lose weight. In fact, I wish they\'d come down with some anorexia." HERE\'S THE REACTION FROM ANAD (National Association of Anorexia Nervosa and Associated Disorders): Chris Athas, V.P. of ANAD: "It\'s beyond my imagination that one time super model Janice Dickinson would be so incredibly insensitive to wish her models would come down with anorexia. After all having anorexia nervosa is not like coming down with the measles or something." SIGN THE PETITION AND SPREAD THE WORD Obviously, advertising with models DOES influence people to buy magazines and products, just as it DOES influence women\'s attitudes towards themselves and their bodies. It\'s high time the media and the modeling industry took more care and responsibility in what messages they send towards woman. If you would like to hold Janice Dickinson, her modeling agency and reality tv show, accountable for her statements, we ask you sign this petition and spread the word about this effort to remove her and her message from the small screen! _______________________________________________ PETITION: We, the undersigned, are in support of the CANCEL JANICE petition to have THE JANICE DICKINSON MODELING AGENGY REALITY TV SHOW CANCELLED FROM THE TELEVISION NETWORK OXYGEN. We feel that on and off the show, JANICE DICKINSON\'s attitudes towards models, their weight, and what she feels is necessary for them to achieve/maintain lower weights is irresponsible and potentially detrimental to women\'s self-esteem and their physical health. By signing, we give permission to have our support made public via the internet, television or newspaper coverage.
Sponsor
This is a grassroots effort of ordinary individuals who are committed to influencing media into becoming more accountable in regards to women and healthy body weights. We also hope that you boycott any sponsors for the show, primarily \"Softlips\" which carries a \"lipcare family\" of products and states on their website that they are the \"sole sponsor of the show.\"
Links
http://www.anad.org/ http://news.softpedia.com/news/The-World-039-s-First-Supermodel-Wants-039-Skinny-Bitches-039-46440.shtml http://www.celebritydirtylaundry.blogspot.com/search/label/Janice%20Dickinson http://www.jossip.com/gossip//janice-dickinson-opens-her-big-botoxed-mouth-20070205.php http://www.babble.com/CS/blogs/strollerderby/archive/2007/02/10/janice-dickinson-wants-your-kids-to-be-anorexic.aspx http://www.v64.com/interview.html http://intogossip.blogspot.com/2007/02/janice-dickinson-wishes-her-models-were.html http://socialitelife.com/2006/06/06/the_janice_dickinson_modeling_agency.php http://fitsugar.com/146461 http://www.nypost.com/seven/02042007/tv/weight_a_minute_tv_deborah_starr_seibel.htm