Cancel The X-Files Revival NYCC Screening
28
people have signed this petition.
Add your name now!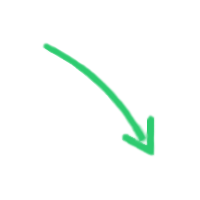 28

people

have signed.

Add your voice!
Maxine K.
signed just now
Adam B.
signed just now
The X-Files fan community (X-Philes) is very excited for the upcoming X-Files Revival set to air on January 24, 2016. We are beyond thrilled that the show we love so much is making a return to TV, and we have been preparing for January 24 with a series of rewatches, fan gatherings online and in person, and nervous yet excited speculation.
Though we may have been over-zealous with some of the initial revival set pics and reactionary behavior to certain pieces of information, in our heart of hearts, we want to head into January after rewatching and speculating, not with any major spoilers or the opinions of others tainting our own perspectives. That is why so many of us were disappointed and very anxious when we heard about the early screening of the X-Files Revival premiere months before the scheduled time in January at New York City Comic Con. This early premiere is scheduled at the beginning of October.
The fans feel that this is an unfair move, and it has made many of us worried that the entire experience is going to be spoiled for us. Not just because there will be spoilers, but because the opinions and reviews of the casual viewers and critics will taint our own and possibly affect the viewership come January.
We ask that the premiere not be screened at any time or place before January 24 for the following reasons:

1. It is unfair to the fans not attending NYCC
Those who see the premiere at NYCC will likely share spoilers and plot details on social media. There's absolutely no avoiding it. Many will even record footage with there cell phones. Many fans cannot afford to attend these conventions.
2. Those in attendance at NYCC will be more casual fans and critics

Since the revival is receiving a lot of media attention, it's natural that entertainment media will want to be in attendance during this early screening. But a casual, removed opinion of the premiere might taint fan expectations. In addition, since NYCC goers bought their tickets before a lot of the X-Files news was announced, most of the audience will not be comprised of diehard fans but instead casual viewers.
3. If the premiere is not well received, it could mean a loss of viewership

We have every expectation that the creators and writers have given us something very special. But, hypothetically, if the premiere were to be received badly, many fans might read the opinions and reviews of those who watch early and become disillusioned by the time January hits and the series will lose viewership. This would harm the future of the show.
4. The show itself, by nature, is shrouded in secret and mystery

We have no idea what the creators have planned for us, but that's part of the beauty of The X-Files: not knowing. As much as we like to speculate, fans don't want to know anything before the official big reveal. The show is all about revealing the truth and uncovering mysteries. We don't want the mystery revealed before its time.
We hope that Fox and NYCC will take the time to listen to this plea and know that our frustration comes not from spite, but from love. We love this show and these characters and we want to all experience their return equally, at the same time, together as a fandom, on January 24.
Thank you.

Sincerely,
The X-Files Fandom