Cancel Superior Spider Man and Return Peter Parker
232
people have signed this petition.
Add your name now!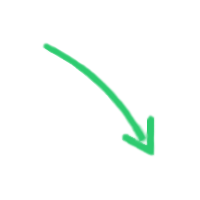 232

people

have signed.

Add your voice!
Maxine K.
signed just now
Adam B.
signed just now
In the world we live in with tragedies every week it seems, its nice to read super hero books and see the good guys win sometime. Most importantly it is good for kids to see as well. Like most I hold (Peter Parker) Spider-man very close to my heart. He is one of the most relate-able characters in comic history, he has taught us a lot over the decades and showed he was always there for us. Well things have changed. It seems since J. Michael Straczynski left the series, that Marvel has been more concerned about shock value, than telling good stories. It started with One More Day where Spider-Man makes a deal with the devil, I mean what is this saying to children? This story was so out of character of Parker it was sickening. After that we were treated to new cast but no one could care less, all new characters have already been forgotten. On top of all this it showed how weak writers were, when they need to cut the marriage of Parker out because it held them back. Peter and MJ had one of the best relationships in the history of comics and again this showed fans, we don't care. They rather break them up, hoping it will make headlines, rather then show fans "look ONE character can continue to have a great marriage".
Now we move on to Dan Slott taking over writing duties and again he tried to make every arc he did some huge blockbuster "Micheal Bay" like story. Nothing was coming from the heart. Just blowing things up hoping fans would ignore any character development. This continued until Amazing Spider-Man #700, the death of peter Parker. We get to see first the bad guy win (great again for the kids) and not only dies he win but Peter is not redeemed in any way. The story seemed to have nothing behind it. Even the end dialogue seemed out of a soap opera and more imporantly out of character for Peter. The whole concept of the story is silly as well. I mean mind swapping? That is just very lazy writing. EIC of Marvel Axel Alonso said "With all due respect, I don't know if the Internet is really the ultimate indicator of what fans desire, want or need. " and I assume this is because they have comic shops ordering a ton of these issues, so sales look great but my five local comic shops have stacks of 700 on the shelves. He went on to say 'If I were a retailer, I would consider pirates my enemy. " Umm no. Bad story telling hurts a retailer. It does not matter if it is pirated because if it is good story, fans will buy it regardless. Treat your fans right and give them what they want. Fans will keep coming but there has to be some kind of responsibility in handling these classic characters. When Cap died it was done gracefully. He sacrificed himself at the end of the Civil War and then was murdered for taking the spotlight off the other heroes. Granted we all knew he would come back but it had heart and served purpose. Ed Brubaker understood how to handle the character and make it work. He showed respect to fans and when the hunt went on to replace Cap, it was not sudden. It took time for us to find a replacement and that replacement made since. Just like Dick Grayson for Batman, there is a history. What happened to Peter was a slap in the face to all his fans and his history. Now I know, the first thing that will be said is "No super hero stays dead" or " He will be back to market Spider-Man 2". We all know this but why kill him in the first place? To get more attention and have people talking about it, like I am now. It's a shame that I have to go through back issues to show my siblings and son who Spider-Man really was, instead of grabbing a book off the new comic rack. Plain and simple Marvel has all the power in the world but they are sometimes not responsible enough with it.
See you soon Pete