Cancel or Rescind Town of Chili 2021 Assessment
610
people have signed this petition.
Add your name now!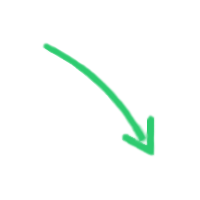 610

people

have signed.

Add your voice!
Maxine K.
signed just now
Adam B.
signed just now
Town of Chili Residents Unite! Show your support and tell town officials, David Dunning, Supervisor and Jennie Miller, Assessor, we want the 2021 Assessment canceled or rescinded.
Many Town of Chili residents (Rochester NY) are concerned, frustrated or angry about the 2021 town-wide assessment; many were reassessed in 2019, two years ago!
Numerous residents think their new assessment is ridiculously high.
In addition to frequency, many residents find the timing troublesome and unwarranted; some people feel the town is taking advantage of the absurd real estate market and the outrageous prices houses are selling for.
In current market homes are selling for $20,000-$40,000 (or more) over assessed value or asking price.
People are concerned current sale prices are unsustainable and the "inflated" increased assessed value applied in 2021 will not be a fair estimate of it's worth when the housing market takes a downturn in a few years.
Numerous residents agree the timing is wrong because:

We're in the middle of an unprecedented pandemic
Covid continues to be a serious issue
Economy still needs to recover
People are or have been out of work (for over a year or longer)
Many families are struggling to make ends meet
People are having difficulty paying their bills and mortgage or rent
Moratoriums on rent have been extended (end of August) creating hardships for those who own rental property

The Grievance Process is lengthy and confusing for many people.
Residents weren't given a fair or adequate amount of time to dispute their assessment and complete the process by the deadline on May 25; the deadline should be extended.
Please sign the petition! The goal is to UNITE as a group (there's strength in numbers) and get the town officials to cancel or rescind the 2021 Assessment. Join us to make a difference for the Residents of Chili and the community. Thank you for taking the time to read this information. (Laurie Fenby, created 5/14/21)

NOTE: A petition will be available to sign (in person) at the public Town meeting, May 17 & 19 at 7:00pm. The electronic petition is available for those who can't make it or have difficulty getting to the meeting; some may prefer not to attend due to Covid.