Citizens covertly designated enemy combatants
17
people have signed this petition.
Add your name now!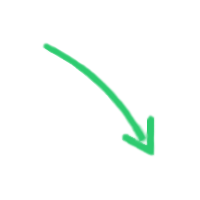 17

people

have signed.

Add your voice!
Maxine K.
signed just now
Adam B.
signed just now
In Canada an important milestone has arrived in regards to information that has come in from across the nation and all demographics of society. The fact is that now today there are covert violent actions against the citizens of this nation. They have been designated virtual enemy combatants without being arrested and held. Many people have brought lawsuits regarding their being attacked by electromagnetic weapons in their homes, in fact such lawsuits also tell that wherever they go they are being attacked anywhere in this country or even to other countries. Their lawsuits have been refused by the courts with the decisions reasoning various technicalities as excuses . There is evidence that such attacks are real and not imagined! Specifically evidence comes from a test originating from the IEEE (Institute of Electrical and Electronics Engineers, Inc.) Where we see this issue as related to ourselves, there is a difference in that we are not in a physical prison, but we are under much the same physical restraint as a prisoner with a stun belt on themselves. This means that we are prisoners with less rights and therefore not able to have even an appeals court find for us when the evidence clearly is that the Canadian Government is in fact the perpetrator.
Sponsor
Petitioner\'s Name: Jonathan Olmstead. Petitioner\'s SIN: ***-***-*** Petitioners place of incarceration / restraint: wherever Petitioner is, Petitioner is restrained by egregious pain by energy wave transmissions. 14 15 Petitioner\'s place of residence: 6 Radisson app 517, Gatineau, Quebec , J8z1t7. telephone # 819-772-8699. Reason for Sentence: application of unconstitutional legal framework upon a person under the 5th Amendment. Sentence description: electronic imprisonment by egregious torture pain effects upon the person. Detailed description of sentence: 1.)Extreme torture level pain. 2.)Decrease in mental acuity. 3.)Sleep Deprivation. 4.)Near lethal levels of electricity in the body. 5.)Caused Chronic Pain Syndrome. 6.)Continued physical torture causing deterioration of the body and emotional and psychological stress. 7.)Debilitation of normal functioning on a daily basis. 8.)Cruel, inhumane and degrading. treatment. 9.)Inciting to cause behavior to validate Respondents reason for investigation and sentence.
Links
http://www.youtube.com/user/olmstead999 http://www.govharass.com/component/option,com_gallery2/Itemid,40/g2_itemId=644 http://www.youtube.com/watchv=Nbz6Cp-nVho&feature=PlayList&p=A635412E22918B9C&index=12 http://www.youtube.com/user/ChinyereDOTcom http://www.youtube.com/user/marsboy683 http://www.youtube.com/user/lesliecrawford