CANADIAN FUNDING FOR UNAMID NOW!
19
people have signed this petition.
Add your name now!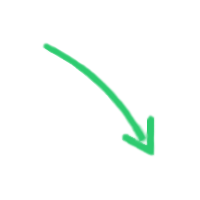 19

people

have signed.

Add your voice!
Maxine K.
signed just now
Adam B.
signed just now
Prime Minister Harper, I am deeply concerned that Canada and the international community are not doing enough to support the UNAMID peacekeeping mission to Darfur. The UNAMID mission will be one of the biggest and most expensive peacekeeping operations ever - and Canada\'s contribution to date has been small. CANADA HELPED LOBBY TO GET UN PEACEKEEPERS INTO DARFUR, AND NOW WE MUST COMMIT FINANCING TO ENSURE THAT THEIR MISSION SUCCEEDS. Canada should immediately commit funds to UNAMID - without the support of the international community, Darfur\'s peacekeepers will fail. Sincerely,
Sponsor
SAVE DARFUR CANADA Save Darfur Canada is a national coalition of organizations undertaking Darfur advocacy. FOR MORE INFORMATION SEE: www.SaveDarfurCanada.org
Links
To learn about the UNAMID mission see: http://www.un.org/Depts/dpko/missions/unamid/index.html To find out what Canada has been doing about the crisis in Darfur see: http://geo.international.gc.ca/cip-pic/sudan/menu-en.asp The following sites are also running campaigns for Canada to support UNAMID peacekeepers: http://savedarfurcanada.org/ http://www.DavidSwann.ca http://amnesty.ca/take_action/actions/sudan_canada_action.php http://www.standcanada.org/index.php/take_action UNAMID FAQ: Q: What is UNAMID A: The joint African Union (AU) - United Nations (UN) mission being deployed to Darfur. It is one of the biggest missions in peacekeeping history, with a projected operations budget of $1.5 billion this year alone. Q: What is UNAMID going to be doing A: UNAMID is charged with protecting vulnerable civilian populations and humanitarian operations in Darfur. Since 2003, the Government of Sudan and its proxy militia the Janjaweed have launched attacks on villages in Darfur to suppress political opposition. In the process, millions of innocent civilians have been caught in the violence - more than 300,000 people have died and another 3 million have been displaced. UNAMID will mostly be protecting people living in humanitarian aid camps, until those people can safely return to their homes. Q: Why should Canadians care about UNAMID A: Canada has been working alongside the international community for two years to get a UN mission on the ground. We also rank as the 4th biggest donors to the AU mission before it - but the AU didn\'t have enough peacekeepers or resources to effectively protect civilians, or to stop the fighting. Canada talked the talk to get the UN there to supplement the AU mission - and now it\'s time to walk the walk and support it financially. Without commitments from international donors, this mission will fail. Q: Has Canada pledged funds to UNAMID yet A: In August 2007, Canada committed $48 million to UNAMID - but that won\'t go very far. As one of the richest countries in the world, we have the resources to increase our contribution. We committed over $200 billion to the AU mission in 2005... let\'s more than match that number in pledges to UNAMID by year\'s end! Q: Why now A: UNAMID is supposed to be fully operational by December 31st - but it\'s lacking essential funding to make it happen. The Government of Sudan has also managed to delay the mission planning on many fronts, and the international community hasn\'t adequately held it to account. With the December 31st deadline looming, it\'s time for Canada to act!