Canadian cross border truck drivers are at risk of becoming huge targets when they travel into the US.
20
people have signed this petition.
Add your name now!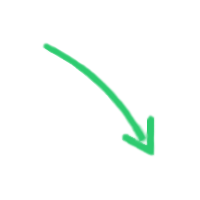 20

people

have signed.

Add your voice!
Maxine K.
signed just now
Adam B.
signed just now
Canadian cross border truck drivers are at risk of becoming huge targets when they travel into the US.
I call the Prime Minister of Canada to join the United States congress and the President of the United States to pass enabling legislation directing Bureau of Alcohol, Tobacco, Firearms and Explosives to develop an international firearms business carry permit that enables Canadian citizens engaged in cross border commerce to carry concealed weapons into the United States and through every state.
Recently, James Lamb, Chairman of the Small Business in Transportation Coalition (link below), started the Interstate Right to Carry Petition. It has over 5,000 signatures and has claimed the attention of Senator Marco Rubio and Congressman Mario Diaz-Balart in Florida (link below). Basically, this law, Mike's Gun Law (link below), will allow interstate truck drivers to obtain a permit to carry a gun across state lines in order to protect themselves from the escalating violence against truckers in the US. Almost daily, there are incidents of crime against truckers at rest areas and truck stops in the US resulting in theft from them or their load, injury, kidnapping and even death. In order to protect themselves as they cross state lines, this petition was started because gun laws differ from state to state so, while they may be permitted in their home state, that permit may not be recognized in other states.
Now is the time for Canada to get involved in this important issue. We have to have our cross border truck drivers included in this new legislation. If this legislation is able to pass without including our drivers, it will not be long before the word gets out among criminals and a simple look at the license plate will reveal to them that this driver is from out of country and unarmed, thus an easy target.
I am the wife of a cross border owner operator. I am reaching out to you as a group, large cross border trucking companies, the media and the government to stand up for our drivers. These are the people that ship the things we use everyday all across the country for us. These are the people that are importing and exporting goods for us with our greatest trading partner. These are the people that already put their lives on the line in bad weather and traffic. These are the people that leave their families, their spouses, their children for days, weeks and sometimes longer so that they can deliver the things that we all need. We cannot allow them to become a target for violent crime.
This is an important issue. These drivers provide a required service. Where would we be without them to deliver their loads? But, the question they will be asking themselves is "Is this load worth my life?" And the question we should be asking ourselves is, can we really ask these people to put a target that size on their backs for us?
I invite you to read the story of Michael Boeglin who was shot and burned in his truck waiting for a load in Detroit. This is not some isolated incident. This happens all the time. Please help our drivers by getting them included in this now, in its infancy before it becomes a law and we have to start the fight all over again. Let's join in with a fight that's just starting so we can have some support from our American partners. http://www.overdriveonline.com/trucker-found-shot-in-truck-in-detroit-rig-burned/
http://www.smalltransportation.org
https://www.change.org/p/congress-and-the-president-of-the-united-states-of-america-pass-enabling-legislation-directing-atf-to-develop-a-federal-firearms-business-carry-permit-that-enables-citizens-engaged-in-interstate-commerce-to-carry-concealed-weapons-through-every-state/u/8556439?tk=ODkzFRMH4jGYiMZ8vDbR4yw14EWVCH7eX2uVRB5YX28&utm_source=petition_update&utm_medium=email&utm_campaign=petition_update_email
http://www.smalltransportation.org/files/95356400.pdf