Stop Seal Hunt!
63
people have signed this petition.
Add your name now!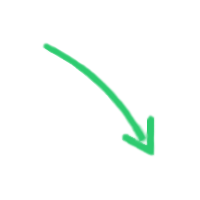 63

people

have signed.

Add your voice!
Maxine K.
signed just now
Adam B.
signed just now
Dear Right Honourable Stephan Harper: The seal hunt is cruel, barbaric, outdated, and unfortunately it\'s giving Canada a very bad international reputation. I\'ve seen videos of the way the hunt is carried out. It\'s horrific and appalling. The seal pups are beaten or shot, both of which cause great pain. Observers report that Canada\'s animal welfare regulations are not being followed or enforced. Sealers have been observed skinning many seals while the pups are still alive and conscious. The number of seals killed is unsustainable and growing. The Canadian government has provided no scientific evidence that the seal populations of Labrador and Newfoundland can withstand the new quota, which allows hunters to kill nearly a million seals over three years. How shameful it is for Canadians that the Prime Minister has not banned this yet! The more people gain awareness of the cruelty involved in killing these animals for their fur, the lower Canada\'s reputation falls! And I pledge to boycott all Canadian seafood products until you ban the seal hunt for good! I, the undersigned, hereby request that the Canadian government end the cruel seal hunt -THE LARGEST SLAUGHTER of marine mammals on the planet. Sealers bludgeon the seals with clubs, drag conscious seals across the ice floes with boat hooks, and toss dead and dying animals into heaps, leaving their carcasses to rot because there is no market for their meat. Please stop the cruel slaughter of baby seals and put a permanent end to this blight on Canada\'s international reputation. This petition will not stop until the seal hunt is stopped! The greatness of a nation can be judged by the way its animals are treated. -M. Gandhi
Sponsor
My name is Kerry Bowman. (bowman.kerry@gmail.com) I am a Canadian and I am deeply appalled by the seal hunt. I made this petition to call the world into action to save the seals. Please help them now! We can do it this time! Due to global warming, their habitat is melting. The seal pups are drowning in the thousands because they fall off the tiny pieces of ice and can\'t swim. And yet, Canada STILL hasn\'t banned the seal hunt. This is completely insane! The polar bear is already in jeopardy. Is Stephan Harper really willing to go down in history as the Prime Minister that sealed the fate of the seals and polar bears It\'s time to take a stand for the poor lil\' seals who don\'t have any way to defend themselves!
Links
Here are some more sites about the seal hunt. More petitions to sign! Hurry! The seals need us now more than ever! http://www.harpseals.org/helpstop/protest_new/canadapols_email.php http://www.hsus.org/marine_mammals/protect_seals/protect_seals_what_you_can_do/points_to_make_when_writing_a_letter_to_the_editor_about_canadas_seal_hunt.html http://www.hsus.org/about_us/faqs/seals_downloads.html#badges Statements made by others about the seal hunt: http://www.hsicanada.ca/seals/seals_trial/seals_team_supporter_statements.html