DÉCLARATION CANADA - ISRAEL DECLARATION
903
signers.
Add your name now!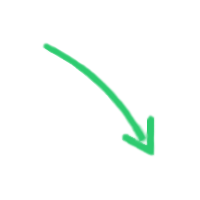 903

signers.

Almost there!

Add your voice!
Maxine K.
signed just now
Adam B.
signed just now
The Petition/ La Pétition

WHEREAS, we the undersigned, friends of Israel, affirm the eternal and steadfast love of God for Israel and the Jewish People as clearly decreed in the Word of God.

"I have loved you with an everlasting love; I have drawn you with loving-kindness." Jeremiah 31:3

ATTENDU QUE nous, soussignés, amis d'Israël, réaffirmons l'amour éternel et inébranlable de Dieu pour Israël et le peuple juif tel que clairement décrété dans la Parole de Dieu.

«Je t'aime (Israël) d'un amour éternel, c'est pourquoi Je te conserve ma bonté." Jérémie 31:3

WE AFFIRM the noble stand that our Prime Minister, the Right Honourable Stephen Harper has taken in support and solidarity of Israel:

"The Jewish state can expect the full support and friendship of Canada." Oct. 19, 2009 Toronto

NOUS SOUSCRIVONS au noble engagement pris par notre Premier ministre, le très honorable Stephen Harper, à offrir son soutien indéfectible à l'État d'Israël:

"L'Etat juif peut compter sur l'appui total et l'amitié du Canada."
Le 19 octobre 2009, à Toronto

WE AFFIRM our Prime Minister's explicit statement in his speech addressing the delegation of International Parliamentarians and global leaders at the International Conference to Combat Anti-Semitism, when he declared:

"When Israel, the only country in the world whose very existence is under attack, is consistently and conspicuously singled out for condemnation, I believe we are morally obligated to take a stand. Demonization, double standards, delegitimization - the three D's - it is a responsibility of us all to stand up to them. As long as I am Prime Minister...Canada will take that stand, whatever the cost." Nov. 8, 2010 Ottawa

NOUS SOUSCRIVONS à la déclaration sans équivoque prononcée par notre Premier ministre lors de son discours devant la délégation de Parlementaires internationaux et de dirigeants mondiaux à la Conférence internationale sur la lutte contre l'antisémitisme, quand il a déclaré:

«Quand Israël, le seul pays au monde dont l'existence même est menacée, est régulièrement et manifestement pris à parti pour condamnation, je crois que nous sommes moralement tenus de prendre position. Diabolisation, deux poids deux mesures, délégitimation - les trois D's- c'est la responsabilité de nous tous de leur tenir tête. Tant que je suis Premier ministre ... le Canada prendra cette position, quel qu'en soit le prix. " Le 8 Novembre 2010, à Ottawa

WE AFFIRM, as stated in the Bible, that people, nations and leaders will be blessed when they bless Israel.

"I will bless those that bless you (Israel) and whoever curses you (Israel) I will curse." Genesis 12:3

NOUS AFFIRMONS, tel que déclaré dans la Bible, que les gens, les nations et les dirigeants seront bénis quand ils béniront Israël.

«Je bénirai ceux qui te béniront (Israël) et je maudirai ceux qui te maudiront (Israël); et toutes les familles de la terre seront bénies en toi." Genèse 12:3

WE AFFIRM that the State of Israel, like Canada, has a right to exist, prosper, thrive and defend her people against the pernicious onslaught of terror, racism and anti-Semitism targeted against them.

NOUS AFFIRMONS que l'Etat d'Israël, tout comme le Canada, a le droit d'exister, de prospérer, de se développer et de défendre son peuple contre les assauts pervers de la terreur, du racisme et de l'antisémitisme dirigés contre lui.

WE AFFIRM the Abrahamic Covenant of God with Israel, and His promises, and in the giving of the land to the Jewish People as their everlasting homeland and eternal inheritance.

"I will give you this land as an everlasting possession to your descendants after you." Genesis 17:8

NOUS RÉAFFIRMONS l'alliance de l'Éternel avec Abraham, Isaac, Jacob et leur descendance, et Sa promesse de donner la terre au peuple juif en tant que patrie comme héritage éternel.

"Je te donnerai, et à tes descendants après toi, le pays que tu habites comme étranger, tout le pays de Canaan, en possession perpétuelle." Genèse 17:8 et 28:13-15

WE WILL PRAY, in accordance with the Word of the Lord, the God of Abraham, Isaac and Jacob, for the peace of Jerusalem and Israel.

"Pray for the Peace of Jerusalem: 'May those who love you be secure. May there be peace within your walls and security within your citadels.' For the sake of my brothers and friends, I will say: 'Peace be within you.' " Psalm 122:6-7.

NOUS ALLONS prier, conformément à la Parole de l'Éternel, le Dieu d'Abraham, d'Isaac et de Jacob, pour la paix de Jérusalem et d'Israël.

"Demandez la paix de Jérusalem. Que ceux qui t'aiment jouissent du repos! Que la paix soit dans tes murs et la sécurité dans tes palais. A cause de mes frères et de mes amis, je désire la paix dans ton sein." Psaume 122:6-8






Sponsor
The Canada Celebrates Israel Team/ L'équipe Canada Célèbre Israël Knesset Christian Allies Caucus, Bridges for Peace, Christians for Israel, For Zion's Sake, International Christian Embassy Jerusalem - Canada, Return Ministries- Opération RETOUR.
Links