Canadians for Civil Liberties | Canadiens et Canadiennes pour les libertés civiles
213
signers.
Add your name now!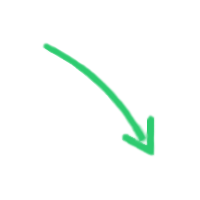 213

signers.

Almost there!

Add your voice!
Maxine K.
signed just now
Adam B.
signed just now
Please sign at the bottom | Signer au dessous, S.V.P
Le français suit
For the attention of Mr. Aboul Magd, Egyptian Ambassador to Canada, and Mr. Meleka, Consul General of Egypt in Montreal:
We, the undersigned citizens and residents of Canada, stand in solidarity with the people of Egypt in their struggle for civil liberties. We condemn all acts that restrict, discourage or penalize the right of Egyptians to oppose President Mubarak's governance of their own country. Furthermore, we believe that all Egyptians deserve the right to elect – through free, fair and democratic elections – a government that will represent and respect Egyptian men and women of all religious and ethnic backgrounds.

We believe that the Egyptian rallies are not for an Egyptian cause, but for a human cause that we, the undersigned, feel an obligation to endorse. We urge President Mubarak to immediately stop all human rights abuses against protesters and to allow and protect the Egyptian people's right to freedom of expression through peaceful means, including public assembly, social media and all forms of communication networks. Furthermore, we call on President Mubarak to comply with the Egyptian people's demands for major change in the governance of Egypt.

In the pursuit of basic human rights and freedoms, we are all Egyptian, in solidarity.
....
À l'attention de M. Aboul Magd, Ambassadeur d'Égypte au Canada, et de M. Amin Meleka, Consul général d'Égypte à Montréal :
Nous, les signataires citoyen(ne)s et résident(e)s du Canada, sommes solidaires avec le peuple égyptien dans sa lutte pour ses libertés civiles. Nous condamnons donc tout acte diminuant, décourageant ou pénalisant le droit qu'ont les Égyptiens à s'opposer à la gouvernance du président Mubarak de leur propre pays. De plus, nous croyons que tout Égyptien mérite le droit d'élire, à travers des élections libres, justes et démocratiques, un gouvernement qui le représentera et respectera les femmes et les hommes égyptiens provenant de toutes confessions religieuses et de toutes origines ethniques.
Nous croyons que tous les rassemblements égyptiens ne reflètent pas une cause proprement égyptienne, mais plutôt une cause humaine, que nous, signataires, trouvons nécessaire d'appuyer. Nous exhortons donc le président Mubarak à arrêter immédiatement tout abus des droits de l'homme commis envers les manifestants, et de permettre et protéger les droits du peuple égyptien à la liberté d'expression à travers des moyens pacifiques, y compris le droit de réunion, les médias sociaux et toute forme de réseaux de communication. Qui plus est, nous demandons au président Mubarak de se conformer aux demandes du peuple égyptien quant au changement majeur dans la gouvernance de l'Égypte.
À la poursuite de libertés et droits fondamentaux, nous sommes tous Égyptiens, en solidarité.
Links