CAMPAIGN TO IMPROVE ROAD SAFETY AT DANGEROUS HARROW ROAD JUNCTIONS IN NW10
120
people have signed this petition.
Add your name now!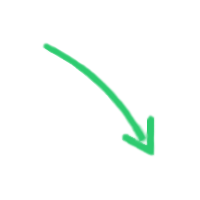 120

people

have signed.

Add your voice!
Maxine K.
signed just now
Adam B.
signed just now
Wrottesley Road and Scrubs Lane Pedestrian Crossings are outdated, dangerous and confusing - with decrepit crash barriers and zero signage to indicate children are crossing. Urgent action is needed
November 2021 - Kenmont Primary School - The parent body at Kenmont Primary School is taking action over dangerous road crossings on the Harrow Road in NW10: the two crossings concerned are where Wrottesley Road meets Harrow Road and the junction of Scrubs Lane with Harrow Road.
Parents and pupils have experienced that both crossings are outdated, not fit for purpose and dangerous. The school, PTA, and local councillors will work with Transport for London - who manage the crossings and lights, and local council - who manage the street furniture - until adequate safety improvements have been promised.
Parents have identified EIGHT key safety concerns and are left with no option but to use the inadequate crossings when they walk to school - something that is actively encouraged by TFL and the London boroughs (Brent, Hammersmith and Fulham)
The eight issues are:
Green man is green for such a short amount of time (c. 8 seconds) that it's difficult to get a group of kids across the road before the light has changed
The "wait" buttons (Harrow Rd / Wrottesley) do not stay illuminated and have no effect.
There is also zero signage to indicate to the drivers that children are using the crossings to get to a school.
At Scrubs Lane there is not enough time when the Green Man flashes for children to cross the road before it changes to Red. Pedestrians often give up and cross on the Red Man sequence, which sets a poor example to kids.
The Red Man on the railway side of the Harrow Road / Wrottesley lights is a Green Man symbol, which confuses some children:
The Green / Red man box on the railway side of the Wrottesley Road lights faces up the hill, and away from the pedestrians. It simply cannot be seen:
The Wrottesley Road crash barrier is crumpled and thus reduced in height. A bit like a crash helmet or kids' car seat - this barrier has already taken an impact, so will not be able to withstand another crash in the same way.
Drivers are regularly confused by their red light as they turn right from Wrottesley towards Harlesden and thus either brake hard OR drive through the Green Man sequence. It feels like it's only a matter of time before there is an accident involving pedestrians at this junction.
Improvements the parents are campaigning to see are:
Improved signage
Better crash barriers
Improved sequencing for the green man, with the wait buttons working
Installation of a smart pedestrian crossing at Wrottesley and Scrubs.


As part of their campaign they have set up a petition to Transport for London (TFL) - who manage the lights - and are working with their local councillor to highlight the issue in the hope that this will expedite improvements to woefully inadequate pedestrian crossings on one of North West London's key arteries. They are also sharing information about their concerns with the local community and asking for emails showing support to be sent to the PTA*.
Chair of the PTA commented:
"Kenmont is a tiny school with only 195 pupils, and despite being in Hammersmith and Fulham, 70% of the pupils are coming in from homes in Brent, meaning a large proportion of our kids are using the Harrow Road crossings regularly.
It's a hair-raising experience with only 8 seconds to get across, drivers jumping the lights, and the wait button flashing on and off. How can we teach road safety and awareness with these crossings as the examples?"
Jumbo Chan, local councillor for the Kensal Green War added:
"I'm 110% behind the PTA in their petition and want to see urgent action taken by TFL and the council - Kenmont is once again proving that it truly is a local community school because the changes the PTA are campaigning to make to the crossing will benefit everyone in the local area."
*Support your community for safer road crossings for all - please send messages of support to: kenmontprimarypta@gmail.com
For Jumbo Chan please contact: cllr.jumbo.chan@brent.gov.uk