Campaign for more FASD telehealth programs in remote Aboriginal populations across Canada!
14
people have signed this petition.
Add your name now!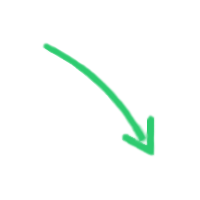 14

people

have signed.

Add your voice!
Maxine K.
signed just now
Adam B.
signed just now
Dear Olivia Chow,
Did you know that FASD is the leading cause of developmental disabilities among Canadian children? An estimated 9 out of 1,000 babies born in Canada have FASD (Health Canada, 2012). Early recognition and diagnosis is crucial to maximize the benefits of services available to children with FASD. Early diagnosis of FASD can prevent secondary effects that stem from primary disabilities such as mental health problems, alcohol and drug abuse, school dropout and incarceration (Benz et al 2009, Chudley et al 2005 & Watson et al 2011). The recognition and diagnosis of children with FASD allows them access to counselling services, appropriate school programs and specialized community services that tailor education to the needs of children with FASD.
The under diagnosis of FASD in Canada's Aboriginal population has been linked to a disproportionate representation of Aboriginal people in the criminal justice system (Bracken, 2008). Studies show that more than half of the incarcerated Aboriginal population are diagnosed with FASD. Aboriginal children and adolescents with undiagnosed FASD do not receive the appropriate supports to continue education, and instead can become involved in criminal activities. Impulsivity stemming from FASD cause individuals to make irrational decisions leading to criminal behaviour (Nash et al, 2008).
Early diagnosis of FASD in rural Aboriginal populations rarely occurs as a result of the isolation of First Nation reserves and Inuit communities. Medical clinics and hospitals with specialized teams and resources for diagnosing FASD are most often located in cities and not easily accessible to people living in these remote areas. However, these underserved remote areas are often in the greatest need of diagnostic services. The intergenerational trauma endured by Aboriginal people has resulted in a high prevalence rate of FASD and other alcohol-related issues on Canadian reserves and Inuit communities (Bombay et al, 2009). Thus, it is imperative that there is a concentrated effort to increase diagnostic services for these remote regions. The FASD telehealth program addresses this issue by broadcasting babies and children on a screen to medical clinics in cities, where a qualified team assesses their features and provides an FASD diagnosis. The FASD telehealth program has been very successful resulting in more cases of early diagnosis of FASD for babies and children in remote regions.
As senior year nursing students at the University of Toronto interested in Aboriginal community health, we are concerned about the high rates of undiagnosed FASD on First Nations reserves and remote Inuit regions. The FASD telehealth program offers a unique, cost-effective and convenient solution. We are asking for your consideration in bringing forth this issue in the House of Commons to persuade the Federal Government to allocate more funds to the First Nations and Inuit Health Branch (FNIHB). FNIHB can use these funds specifically for initiating more FASD telehealth programs on reserves and remote Inuit regions across Canada. Every child deserves the right to access the appropriate health care treatment in a timely manner and the FASD telehealth program is a step in the right direction.
Thank you for taking the time to read this letter and consider the issues presented.
Signed,
Chantal Timms
Danyelle Sora
Devon Anderson
Karolina Gielarowiec
Links