Adapt the Camp Half-Blood Series into a TV Show
425
people have signed this petition.
Add your name now!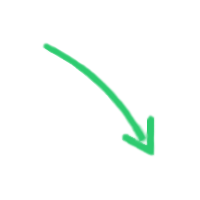 425

people

have signed.

Add your voice!
Maxine K.
signed just now
Adam B.
signed just now
Esteemed executives of 20th Century Fox and Disney:
We, the undersigned, are fans of Rick Riordan's Percy Jackson series, as well as its sequel series The Heroes of Olympus and The Trials of Apollo. As 20th Century Fox owns the rights to the film and television adaptations of all the Camp Half-Blood properties and through a highly publicized merger they have been acquired by the Disney company, we come to you both with a respectful request.
It's been over five years since the last Percy Jackson film adaptation (Percy Jackson: Sea of Monsters) hit theaters, and there's been little talk about the possibility of adapting the third Percy Jackson book (The Titan's Curse) to the big screen. We understand that continuing on the franchise represents a risk for you, given the diminishing returns of the first two movies, their lukewarm critical reception and, let's be honest, most of the fans and even the author of the series weren't thrilled with the adaptation work either. With the cast and crew moving onto bigger and better things, and given the recent acquisition of the 20th Century Fox Film Studios by Disney, we understand that the movie franchise has most likely been abandoned permanently, and are aware that the more time goes by, the less likely we are to see it continue.
However, with the increased quality of television shows and the rise of original content from streaming services such as Netflix, Hulu and Amazon Prime, plus news that the Disney company will release their own streaming service called Disney+ in late 2019, we see a serialized show as an opportunity to give our favorite fictional universe a second chance, a better chance. An entire season of content allows for a much more faithful adaptation than condensing an entire book into a 2-hour movie, giving fans all the moments they hope for and expect to see in the story while also allowing the possibility to draw in new viewers every week. The existence of Freeform's Shadowhunters and the good numbers and engagement it drew for the network during its three seasons are proof that even dropped movie franchises can find their niche in television and satisfy the fans better than their previous big screen counterparts did.
With post-merger Disney taking charge of FOX television, which is one of the top networks for serialized entertainment, plus the existing Disney networks lineup and the streaming expansion with Disney+, one of these networks could surely give the Camp Half-Blood books the adaptation it deserves. With thirteen (soon to be fourteen) books already published, at two books per season, there's enough source material to make at least a good six-seven seasons of television. There are also opportunities to add new material, where backstories of certain characters that do not appear until later in the books (the Camp Jupiter characters, Piper, Leo, etc) could be written and explored as side-plots while the main action is focused on Percy. A live-action adaptation with a young up-and-coming cast could be refreshing and draw young adult audiences from other networks, or increase streaming service subscriptions. And even if this is not viable, we urge you to consider the possibility of an animated adaptation, which can run longer as the aging of the actors is not a factor. FOX Animation and Disney have done a great job in the past with their animated shows, having been leaders in this field over the past few decades.
We come to you with this petition not to demand something of you, but to let you know that the Camp Half-Blood fandom is still alive and thriving, and that we're eager and willing to support a good and faithful adaptation of this universe we love so much. This is a very versatile fictional world that could introduce some much-needed diversity to television, and which is still ongoing and drawing more and more readers in with every book published. It would be a pity for it to never be given a second chance, especially with the new opportunities presented by the Disney/FOX merger and the upcoming Disney+ streaming service. We believe a television adaptation of the Camp Half-Blood universe could be a hit as long as it's done faithfully and seriously, and we urge you to please consider it and include it in your future projects.