Call for Dane Co. Board to Demand Local Control & NOT Cut Services to the Needy, Public Safety & Environment
84
signers.
Add your name now!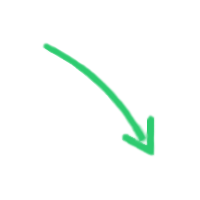 84

signers.

Almost there!

Add your voice!
Maxine K.
signed just now
Adam B.
signed just now
We, the Undersigned, Call Upon Dane County Board Supervisors
& County Exec. Parisi to Help Return
"Local Control & Democracy" to Our County Government!
1. We say to you, "DO NOT DO Gov. Walker's dirty work and drastically cut county programs and services hurting many people in need, our safety and our environment."
2. We want the county executive and county board of supervisors to fight for us and do the following for budget year 2012 and thereafter:
A. Raise county property taxes to the maximum the state of WI allows under the present state revenue limits.
Detail: The 2011 co. budget is $499.9 million. Co. Exec. Parisi's proposed 2012 budget is $490.7 million -- $9.2 million less than this year's. Parisi's proposed budget is not enough to pay for needed programs even though he proposes $5.6 million more in property taxes for 2012. Parisi proposes to tax just a few hundred thousand dollars below the state's property tax limit for 2012. His proposed property tax is $2.86 per $1,000 of assessed value -- 13 cents higher than the 2011 property tax levy.
B. For 2012 implement an annual county vehicle registration fee of $25 per vehicle registered in Dane county.
Detail: This is done by passing a co. ordinance which needs to be done immediately. The state legislature is considering changing the implementation requirements of this law. So the ordinance must be passed quickly. A fee of $25 would produce an annual increase in co. revenue of approximately $9.4 million for a full year. (An estimated 374,500 cars, light trucks and motorcycles in Dane co. times $25 = $9,387,500.) If the county passed the law effective Dec., the state would begin implementation in Feb. Ten months of revenue would equal approximately $7.8 million for calendar 2012. By state law this additional revenue must be used for transportation programs. Thus $7.8 million in general tax revenue now paying for transportation programs would be replaced by the vehicle registration fee revenue. And that $7.8 million could then be transferred to other non-transportation programs.
C. Place a referendum on the ballot of the August primary or November general election in 2012 asking Dane county. citizens to over-ride the state revenue limits for the next 4 years allowing the county to collect more property taxes.
Detail: The co. would estimate the additional property tax revenue it needs for each of the next 4 years. The additional taxes requested would be stated on the referendum. If citizens vote in favor of the referendum, the co. is allowed to collect those additional monies. At the end of the 4 years, the property taxes drop to whatever the state revenue limit is at that time.
D. In the 2012 budget the county executive and board should proceed to implement any budget reduction alternatives that are prudent and reasonable.
E. The county should pass a resolution demanding the state legislature repeal the "revenue limit" laws for municipalities, counties and public school districts.
Detail: The repeal would return "local control" to counties, municipalities and school districts. The resolution would be addressed to the governor and state legislature. State revenue limits and Gov. Walker's budgets are destroying K-12 public education and governmental services to the needy, disabled, mentally ill, youth, seniors, environment, transportation system, parks, public safety and the list goes on.
Sponsor
Buzz Davis, Stoughton, WI community & union activist, former Stoughton alderperson & Dane Co. Bd. supervisor & member, Veterans for Peace, 608-239-5354 cell # dbuzzdavis@aol.com
Links