Call to Action – CDC Opioid Guidelines
454
people have signed this petition.
Add your name now!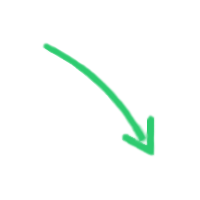 454

people

have signed.

Add your voice!
Maxine K.
signed just now
Adam B.
signed just now
June 1, 2020
On behalf of the 1800 members of the North American Neuromodulation Society (NANS), we appreciate the opportunity to comment on the process for creating the next edition of the CDC guidelines for opioid prescribing. One of the most important aspects of this document is the section on alternative pain treatments to opioid medications. Limiting the need for oral opioids requires that pain be treated through other treatment options. To that end, interventional pain treatments including neuromodulation, represent some of the most important treatment tools today for managing chronic intractable pain. Reducing the use of opioid medications requires that patients are provided other options to manage their pain. NANS is a multidisciplinary organization of physicians and other clinicians who dedicate every day to caring for patients in acute and chronic pain. We believe we can provide valuable insight into the care of patients in pain and we thank you for giving us this opportunity to provide comments.

In March of 2016, the CDC developed and published a guideline for primary care physicians prescribing opioid pain medications for adult patients (i.e. 18 years of age and older) with chronic pain. Unfortunately, there were several shortcomings in this ambitious project and multiple significant unintended consequences. For instance, it is widely acknowledged that the guidelines were misinterpreted by some clinicians who then forcibly and often rapidly and inappropriately titrated stable patients off long-term opioids, leading to increased pain, suffering and frequently severe withdrawal symptoms. Most of these patients were not offered any other treatment for their pain. Moreover, the guidelines failed to address the clinical time required to find alternative forms of pain control, the difficulty in obtaining reimbursement for alternatives to opioids, and how to address opioid tapering.

Today one of the largest obstacles for pain patients is obtaining insurance coverage for effective non-opioid alternative treatments, especially interventional pain management (IPM) treatments including neuromodulation (NM). Many patients have been forced to either self-pay for treatment or continue to live in unnecessary high levels of pain. Commonly denied procedures include spinal cord stimulation, peripheral nerve stimulation, dorsal root ganglion stimulation, radiofrequency ablation procedures, minimally invasive surgical procedures such as percutaneous discectomy, minimally invasive lumbar decompression and interspinous spacers. Interventional pain treatments are directed at the inciting cause of symptoms and attempt to alleviate symptoms by working directly on the problem rather than medicating the entire person.

NANS believes it is vital for the CDC to recognize IPM and NM therapies as key components of the treatment continuum for chronic pain as these are the very treatments that help so many pain patients reduce and in many instances avoid initiation or continuation of chronic oral opioid medication treatment. Recognition of these IPM procedures for the treatment of pain by the CDC will help clinicians in our fight for universal coverage.

Furthermore, it is important to point out that the 2016 CDC guideline was intended for primary care clinicians and did not address prescribing and treatment issues, as well as challenges inherent in managing different (e.g. visceral, neuropathic and nociceptive) pain states. As part of the process of creating the next edition of the guidelines, we urge the CDC to recommend that patients with chronic pain lasting for more than 3 months, be referred to a pain management specialist, who can assist in determining the precise cause of the pain and thereby best help guide treatment through a multimodal platform that may include nonopioid medications, minimally invasive interventions and surgical care when appropriate. A referral to a specialist in pain management would also assist in determining when and how opioid therapy should be continued in appropriately selected patients.

We support the CDC's plan to fund the Agency for Healthcare Research and Quality's (AHRQ) five systematic reviews. However, patients in chronic pain continue to have pain even if their opioids are tapered or limited. Therefore, if the CDC truly wants to achieve the goal of minimizing opioid prescriptions, then systematic reviews should also be undertaken that cover nonpharmacologic options for these patients, such as interventional pain treatments, neuromodulation procedures, and peripheral and central nervous system ablative procedures. Interventional and psychological therapies for the treatment of chronic pain have been shown to not only significantly improved pain control but also decrease pain-related disability and opioid use. Furthermore, effective pain control achieved through interventional care has also been shown to significantly reduce healthcare utilization. Many high-quality, landmark studies have provided clear evidence of the effectiveness of neuromodulation and interventional pain treatments.
The National Pain Strategy (NPS) was published in 2016, but little progress has been made in implementing its core elements to improve the state of pain care in the nation. NANS advocates for the CDC to use this opportunity to help develop a system of patient-centered integrated pain management practices based on a biopsychosocial model of care that enables health professionals and patients to access the full spectrum of pain treatment options (including psychological, pharmacologic, interventional, and surgical), and we also call for taking steps to reduce barriers to and improve the quality of pain care for this vulnerable, stigmatized, and underserved population. It is imperative that physicians can recommend proven pain management modalities to patients and know that insurance plans will cover those treatments. When payers use high deductibles, and prior authorizations to delay or deny care, patients often are left with few non-opioid pain treatments.
Furthermore, the CDC should include recommendations that provisions be included within all health insurance plans that incentivize appropriate insurance pain management practices and coverage. It is counterproductive to set a national goal for reducing opioid prescribing only to foist unacceptably high out of pocket costs for nonopioid medications and treatments on patients and to deny coverage on a vast array of excellent nonopioid interventional pain management treatments.
We understand the Board of Scientific Counselors (BSC) of the National Center for Injury Prevention and Control (NCIPC) is forming an Opioid Workgroup (OWG) whose purpose will be to review the quality of the evidence reviews and to review each guideline recommendation. NANS believes this panel should be composed of a diverse set of individuals who provide care to patients in pain. We strongly recommend that the several of the members of the panel be physicians with special expertise in neuromodulation and interventional pain procedures as these are some of the most important therapies we have today for severe, recalcitrant, incapacitating pain; unfortunately the alternative for many of these patients is to chronically use opioid medications. We are certainly happy to nominate several highly qualified individuals for this purpose.
The members of NANS remain committed to improving the lives of patients suffering with pain and look forward to working with the CDC to create the next, improved, version of the CDC Guideline for Prescribing Opioids.

Thank you for your consideration.
Peter Konrad, MD, PhD
President, North American Neuromodulation Society (NANS)

Joshua Rosenow, MD
NANS Advocacy and Policy Committee Co-Chair
David Provenzano, MD
NANS Advocacy and Policy Committee Co-Chair
David Kloth, MD
NANS Advocacy and Policy Committee Sr. Advisor