Call Spade a Spade not Metal
18
people have signed this petition.
Add your name now!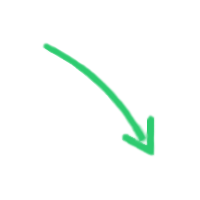 18

people

have signed.

Add your voice!
Maxine K.
signed just now
Adam B.
signed just now
Petition against the terminology used as 'Asians' to describe those convicted of sexual grooming of English girls and lately Indian girls too.
Previously in Dec 2013 on BBC Radio 4's World at One, Simon Danczuk MP for Rochdale said there was "no doubt" ethnicity was a factor in grooming cases. He said "We still need a breakthrough, I think, in terms of theAsian community." Simon Danczuk's use of the term 'Asian' in this context is grossly insulting to the Hindu, Jain, Sikh and Buddhist communities.
Those convicted in Simon Danczuk's constituency for grooming of white British girls in May 2012, included 8 men of Pakistani origin and one from Afghanistan. Judge Gerald Clifton who sentenced the men said they treated the girls "as though they were worthless and beyond respect" he added "one of the factors leading to that was the fact that they were not part of your community or religion."
Although we have high regards for our fellow human beings and friends of Islamic Faith who are in a much different place then those who perform these criminal acts, we cannot deny the fact that these convicted men were of predominantly Pakistani Muslim origin.
As in Simon Danczuk's example, by masking the identity of perpetrators by using vague terminology 'Asian', we are unable to have a mature discussion or get to the root cause of an emerging pattern of criminality. This is important because…..
·1Use of the word 'Asian' is unfair to Sikhs, Hindus and other communities who are of Asian origin and have not been involved in the emerging pattern of convictions for sexual grooming.
·1.1The reported convictions of men for sexual grooming of white British girls then and lately also Sikh and Hindu girls, almost always involve men of Pakistan origin.
·1.2There is reluctance by both government and media to discuss the disproportionate representation of Muslims in such cases.
·1.3Victims are almost always non-Muslim girls.
·1.4The Hindu and Sikh communities have been complaining about targeting of their girls by Muslim men for decades.
·1.5In August 2013, Muslim men were amongst those convicted for the sex grooming of a Sikh girl in Leicester.
·1.6Communities who themselves fall victim of this emerging pattern of criminality, should not be besmirched by the vague terminology by calling them 'Asian'.
·1.7In order to help find a solution to the problem, we need to be clear on the identity of those involved. We will not be able to do this if we mask the identity based on misguided views of protecting a vulnerable community of perpetrators and not looking at the vulnerable community of victims.
·1.8Political correctness by some of our elected representatives is stifling an important debate.
·1.9We believe that in this case the government itself is sanctioning the use of term Asian as a way of clouding responsibility.
Croydon Hindu Council
Hindu Council UK
Sikh Awareness Society (SAS)
The Network of Sikh Organisations
Sikh Media Monitoring Group