Call on Wandsworth Borough Council to ban RoundUp
1167
signers.
Add your name now!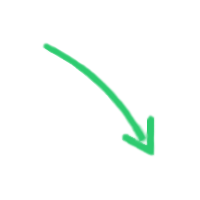 1167

signers.

Almost there!

Add your voice!
Maxine K.
signed just now
Adam B.
signed just now
For an update of this petition and what happened see below:

During lockdown, we have seen wildlife recover and spring into action to choruses of delight across the borough, as nature is rediscovered by children and adults alike. The ill-informed notion of tidy grass monoculture has been put out to pasture. Let's Save our wildlife.
We call on the Council to ban Glyphosate as a weed killer across all council-run or outsourced activities and assets.
This will enhance and re-emphasise the Council's own plan of action to become the Greenest Inner London Borough. We therefore urge you to lead and reclaim the wildlife for residents.
More information
World Health Organization stated in 2015 glyphosate is "probably carcinogenic to humans". This was reinforced in 2019 with the US courts awarding $80m (£61m) in damages to a groundsman who terminal cancer. Further class action suits are in the US courts and it is difficult to see why they wouldn't apply in the UK.
Exposure affects human reproduction and foetal development at far lower toxicities (0.3-0.06%) than thought and far lower than the 1-2% mix used in farming and weed control. This is acute for famers or council workers applying it, such as groundman or park services.
It kills the soil in its ability to use minerals, fight fungal attack and prevents nitrogen feeding the soil. It also encourages glyphosate resistant weeds which have been shown do more damage to the environment than leaving nature alone.
There is mounting evidence of its impact on pollinators and insect life and the EU has banned some pesticides and herbicides as a result.
In the UK already the herbicide has been banned in Aberdeen, Brighton, Bristol, Edinburgh, Frome, Glastonbury, Shaftsbury, Hammersmith & Fulham and being piloted in Croydon.
Protect Children. Protect Adults. Protect Wildlife. Protect Wandsworth Ecology. Save Money. Become the Greenest Inner London Council.


Between starting this petition Bayer announced it was paying $10.9 BN in compensation 'to end uncertainty'
https://www.bbc.co.uk/news/business-53174513

The petition was handed into Wandsworth Council and the officers have responded. Despite the certainty implicit of the huge payout, Wandsworth Council has rejected banning it.

Their reasoning is here.
https://democracy.wandsworth.gov.uk/documents/g662...


Response from petitioners here:
https://medium.com/@glynkgoodwin/wandsworth-trump-...

Further representations will be made at the council meeting above.
We are deeply saddened by the council response to not join the growing band of councils who have banned it.
In the Climate and Ecological Emergency declared by the council this seems like a step sadly not taken.