Call on U.S. Attorney General Merrick B. Garland to Investigate Iranian Government Lobby
605
people have signed this petition.
Add your name now!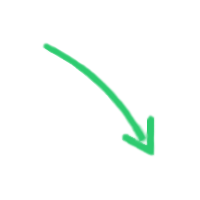 605

people

have signed.

Add your voice!
Maxine K.
signed just now
Adam B.
signed just now
To: Honorable Attorney General Merrick B.Garland
Department of Justice

Dear Merrick Garland,
The Islamic Republic of Iran malign activities in the region are no secret to anyone. The Islamic Revolution came to power based on an anti-American, anti-Jewish, and anti-women ideology.
That ideology has manifested itself in bombing U.S. marine barracks in 1983, AMIA bombing 1994, and in recent years attacking U.S. soldiers in Iraq and Afghanistan.
But the bigger danger facing U.S. national security is the soft-war the Iranian regime has started investing more heavily since 2009. Once killing Neda Agha Soltan images and other Iranians went viral in the world after the 2009 election, the regime felt the collapse could be imminent. Therefore the Islamic Republic of Iran started targeting the American people; their hearts and minds.
1. It first started by deceiving Iranian-American, second generation to create lobby groups that are supposed to have a voice, but rather it became haranguing for the Iranian regime and how to stay in power by lying about medicine and food are sanctioned for Iran. The treasury has made clear that food and medicine are not sanctioned. The talking points of these lobby groups are on the open web.
2. IRI then sent human intelligence to the U.S. and fostering them into reporters and analysts and investing in them to become voices in think tanks and academia. They pose as intellectuals and community organizers, but what they really are doing is whitewashing regime atrocities but exaggerating negativity on U.S. foreign policy. They whitewashed the shutting down of Ukrainian Flight 752 by IRGC and even denied it.
3. Regime further, infiltrated Bay Area tech companies in any way possible first to gain trust and access to information and to learn how better create parallel online socio-political campaigns about U.S. domestic issues. Recent Facebook closing of pages control by IRI is a small sample of that. The online activities have gone further to organized cyberattacks on other U.S. targets such as the N.Y. dam.
During the previous administration, the Iranian community asked the department of justice to investigate and lobby groups of the theocratic anti-American regime. Still, the letter and request were overlooked and were never addressed.
We call on the Department of Justice and your leadership to take their threat seriously as soft-war impact is not temporal damage but has a long-term impact on the U.S. population.
We are specifically calling on Attorney General for:
Establishing a specific investigating team on the Islamic Republic government's malign activities and its expansive lobby inside the U.S. soil, and follow the trace of their finances.
Protecting the rest of the Iranian-American diaspora who the lobby suppresses in the same way the regime does in Iran suppresses the people. Our Iranian-American community feels physically and mentally unsafe, suppressed, and marginalized each time they speak against the Islamic Republic Regime and its atrocities inside Iran.
Finally, to take the threat by the Iranian government inside the United States very seriously.
Respectfully,
Iranian diaspora