Call of Duty Modern Warfare 2
19
people have signed this petition.
Add your name now!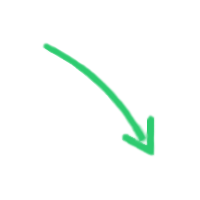 19

people

have signed.

Add your voice!
Maxine K.
signed just now
Adam B.
signed just now
As gamers, on any platform, video games have all impacted our lives. We all find a solution towards saving up enough money to purchase the next trending game. However, we all personally have our favoite classic games that we resort to when the new games we play either become old and, or boring.
In this case, we have Call of Duty. The Call of Duty franchise, started with its first game released in 2003, has made its way through XBOX, Playstation, Wii, PC, and gamecube. Til today multiple developers compete to bring the community the best that they have to offer.
As a gamer, who has played most of the COD games, i belive that these newest forms of call of duty are flat-out boring; they have failed where they should be striving on. They have been adding new features (leaning, sliding, exo suits) yet have NOT improved any of the problems that have been needing to be fixed.
This is why multiple gamers, including myslef, have no faith in the next COD game; and resort to the classics: Modern Warfare 2/3 and Black Ops 2. As a developer, you should not want your new game to become stale and annoying within a few months. Especially since we feel that they out-shine the newest games; maybr not in competitve, but as a game overall.
Modern Warfare 2, this game takes the cake compared to the rest of the Call of Duty games. It started in 2009, made by Infinity Ward and Activision, with over 14 million copies sold! This is the game where the nuke was the best killstreak to go for; that other CODs used as a base for their streak system. This is the game where quickscoping strived and is still the best quickscoping call of duty. Even if it incorporated some aspects some of us don't have a heart for: nubetubes, last/final stand, and over powered guns; it still remains as the most fun game that the franchise has given us. Unfortunately as the new call of duty was commercialised, this game had received an unfortunate turn if events. Modern Warfare 2 had been severly hacked and is still hacked til this day. Kids show no respect towards a game. They have ruined a game with: unlimited UAV, aimbot, flying, slow motion, fast motion, ability to kill all players by shooting into the sky, deranking and, or increasing ones level, walking kill streaks, ect. No one has made a stand. We as a community must come together to fix this problem; to make sure the developers know that we dont waste our money. We always want the best of a product that we pay for!
Many gamers found still playing Modern Warfare 2 attempt to play the game modes that best suit their abilities. Umfortunately they run into these hacked lobbies within the most popular game modes. We are resorted to sticking to team deathmatch and free-for-all, praying that its hacker free. This is overall unacceptable! Most of us feel that is this game was fixed with new patches or a remake of this game, we would rebuy it in a heartbeat!
Its pathetic how developers have let great games come to this without realizing how it will impact the community to buying their next game. They need to realize that they are passing the same problems down game by game. The only difference is a new set if guns and a new feature or two. To Infinity Ward and Activision: Please fix Modern Warfare 2 and get your priorities straight.