Call it by its true name: declare Global Climate Emergency now
851
people have signed this petition.
Add your name now!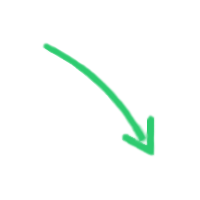 851

people

have signed.

Add your voice!
Maxine K.
signed just now
Adam B.
signed just now
Modern industrial societies are having a catastrophic effect on the planet, accelerating contamination of the air, water, and soil, the destruction of terrestrial and marine ecosystems, mass extinction of species, and runaway climate change. A global economic system fixated with exponential GDP growth at all costs is now not only damaging the natural systems on which we depend, but pushing them towards irreversible breakdown. For all this, our world remains split between obscene wealth and privilege at one end and extreme poverty and exploitation at the other.

Climate change impacts were widely felt in 2018 in the form of unprecedented extreme weather events – heat waves, droughts, floods, hurricanes, etc – on every continent. In the words of UN Secretary General Antonio Guterres, humanity is facing nothing less than a "direct existential threat", a scenario confirmed by the Intergovernmental Panel on Climate Change's 'Special Report on Global Warming of 1.5°C' released in October 2018. Worryingly, many climate experts have criticized this already grim report for being too conservative and reticent on the actual risks we face.
This calls for much more than a change in individual lifestyles. It demands that the world's governments, corporations and international bodies make climate action their absolute top priority with immediate effect. As an agency mandated with the responsibility of keeping the world a peaceful place for humanity, the United Nations is especially obliged to forestall an imminent and related danger; that of conflict erupting around the world on account of climate migration.
Therefore, we urge the United Nations to declare a Global Climate Emergency and to follow it up with an emergency action plan formulated in consultation with all stakeholders, especially those most vulnerable to climate impacts. Such a plan must necessarily pursue just, equitable and ecologically sound climate policies, and steer clear of false solutions. As a start, we demand that the United Nations pressurize nations to commit to far greater emissions reductions than is the case presently.
This is essential to bridge the gap between the extremely alarming scenario outlined by the UN's own authoritative scientific research and the vastly inadequate and ineffective actions being presently taken in response to it. By formally responding to the crisis in its fully gravity, the United Nations would only be doing the least that is rationally, ethically and politically expected of a body that is a collective of the earth's nations and its peoples.
Drafted by Citizens' Campaign on the Climate Crisis, India. Kindly share this petition with as many people as possible. You can write to us at: campaign.climatecrisis@gmail.com. Visit our Facebook and Twitter feeds for updates.

IMPORTANT: Please add your personal/professional details in the comment box. Options for sharing this petition on Facebook, Twitter etc are available below. The message requesting contribution which you will see after signing the petition is not linked to this campaign, but is an advertisement from the host website (ipetitions.com).