Call for the Resignation/Removal of Dr. Virginia Young and the NMSD School Board
108
people have signed this petition.
Add your name now!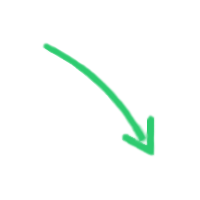 108

people

have signed.

Add your voice!
Maxine K.
signed just now
Adam B.
signed just now
Declaration of No Confidence in Superintendent Virginia Young and the Newton Municipal School District School Board by the Parents & Citizens of The City of Newton, MS.
IN OUR OPINION:
BE IT RESOLVED that the parents and community of The Newton Municipal School District and the citizens within the district borders, hereby declare that we have no confidence in the leadership of Superintendent Virginia Young and the NMSD School Board. We call for immediate resignation and contract termination of both Dr. Young and the School Board immediately for cause as enumerated in the following:
WHEREAS: The standards of Superintendent Virginia Young and this school board's employment within the district have been characterized by consistent, poor academic district grades; poor communication skills; and irresponsible fiscal management of this school districts' funds and resources.
WHEREAS: There is widespread public dissatisfaction with the Superintendent's lack of vivid, clear leadership ability. Superintendent Young's employment has been marked by unprecedented turmoil and poor decision-making for many years. Frequent policy changes have been extremely questionable, made by herself and this school board without child/parent regard, survey or input. Be it noted, there was no proper notification in regards to the NMSD School Bus Policy Change in June 2014. This policy was enforced in August 2014 and resulted in the discontinued bus pick up and drop off of students who live within one mile of the school they hereby attended . This policy change caused drastic, unforeseen hardships for parents and students who relied heavily on school bus transportation each day. We, the parents and community of the Newton Municipal School District, hold Superintendent Young and this school board liable for the safety of our unsupervised children as they travel to and from the school grounds due to this policy change. The Mississippi Code of 1972 (SEC.37-41-3. Pupils entitled to transportation) had not been enforced by ANY superintendents prior to Dr. Virginia Young and we call for the immediate reversal of such, effective the upcoming academic school year - August 2016.
WHEREAS: The standards of Superintendent Young's employment within the district have been characterized by irresponsible fiscal management and failed policy compliance. The School Bus Policy change resulted in a $91,000 budget-overage per year for The Newton Municipal School Board. We ask the MDE State Superintendent of Education and the State School Board to conduct a thorough and complete audit in the utilization of all funds entrusted to this district immediately.
WHEREAS: That Superintendent Young's actions have directly resulted in weakening the school's parent/teacher involvement and created obstacles to the economic health of the teacher/parent community. It is apparent that Superintendent Young and this school board rule with threats and intimidation. It is apparent that staff members of the NMSD are reluctant to voice opinions or concerns due to fear of retaliation and/or termination.
CONSERVATORSHIP
Scott County School District-State Take Over
As documented on February 13, 2014, the superintendent and school board of The Scott County Municipal School District, under massive pressure from parents and community heads, voluntarily submitted their resignations and stepped down giving way for Gov. Phil Bryant to retain complete authority and thus, declare a state of emergency for this school district. A state of emergency would allow the Mississippi Board of Education (MBE) to:
-- Remove the Superintendent and School Board Members immediately.
-- Place a conservator in the school district.
-- Request funds from the Legislative Emergency School Fund.
-- Address budget needs
We, The Parents for Better Newton Public Schools-NMSD are utterly concerned for the future of our children. The lack of progress, responsibility, accountability and transparency of Superintendent Young and this school board has left us with no choice but to intervene. The impact of a quality education is our main goal. Please support by signing and providing your comments and concerns on this iPetition. Stand with us for better educational leadership for our children!. Make your voice HEARD! Let's all work together to make a CHANGE NOW!