Call for Statewide Hand Tally of Recount in WI Supreme Court Election
390
signers.
Add your name now!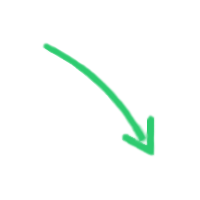 390

signers.

Almost there!

Add your voice!
Maxine K.
signed just now
Adam B.
signed just now
Call for 100% Hand Tally

Please consider signing this petition -- call for a statewide HAND TALLY of all votes in the recount for the April 5th WI Supreme Court race. Only a hand tally will: 1. Provide an undisputed, accurate count, and 2. Prove to WI voters that the voting system is not rigged via electronic voting machines.
On April 5th approximately 1.5 million WI voters cast ballots in the Supreme Court race. As of a few days ago, the conservative incumbent was ahead by less than one half of one percent. Voting machines can have "problems." Are they accurate to plus or minus 0.5% when 1.5 million votes are cast? No one knows.
A WI court has ordered part of the recount is to be done via HAND TALLY. Part of it is to be done via ELECTRONIC VOTING MACHINES. The formal statewide recount is to start Wednesday, April 27th. So we must act quickly.
Up to 16 state senate recall elections may take place in the next few months. Voters need to know NOW whether electronic voting machines are safe to use. Our vote is too important to be stolen or lost because of machine malfunctions.
Thank you and please forward this petition to your friends.
Here below is the petition. Pls. sign at the bottom of page.
To: Dane County Circuit Judge Richard Niess, Members, WI Government Accountability Board, Kevin Kennedy, Executive Director of the WI GAB, Candidate JoAnne Kloppenburg and Justice David Prosser
Please reconsider the decision to conduct the Supreme Court recount using a hand tally in parts of 31 counties and an electronic machine tally in the remaining 41 counties.
If this proceeds, WI is headed for a fiasco.
If the hand tally in the 31 counties is significantly different than the machine tally was on April 5th, suspicion will be cast upon the electronic voting machines. Thus the electronic machine tally in the other 41 counties will also become suspect. The election result, if again close, may be appealed to the court on the basis of "inaccurate" machine counts. An appeal for another recount this time using a complete statewide hand tally/manual count would likely be made.
In addition, in the recount to start Wednesday, April 27th, it is likely that both candidates will conduct informal hand tallies on the votes in the 41 counties ordered to use machines to tally the votes. If those informal hand tallies are significantly different than the machine votes in those counties, more controversy will follow.
If the April 5th machine tallies, the recount machine tallies and formal and informal hand tallies all point to possible significant machine malfunctions or tampering/hacking, then the election process in WI will be in turmoil.
The fact that the state could face up to 16 state senate recall elections in the next few months will mean that senate candidates may find themselves forced to demand the court order hand tallies in those races.
Therefore it would be reasonable and prudent to reconsider the court order of April 21st and instead order a full statewide hand tally (manual count).
1. Once such a recount was completed, the Supreme Court election will be decided with finality and transparency.
2. The state of WI will be able to easily decide whether a full investigation of electronic voting machines should commence to determine whether these machines malfunctioned or were tampered with/hacked and whether civil or criminal charges and prosecutions are warranted.
3. The state will have an easy decision to make on how to tally the senate recall elections (100% hand tally or 100% machine tally).
At all costs WI should provide citizens with accurate tallies of the votes.
Thank you for your speedy attention to this matter!
Sponsor
Buzz Davis of Stoughton, WI is a community activist and supporter of JoAnne Kloppenburg for WI Supreme Court.
Links