Portland: Turn on the Captions Now!
220
people have signed this petition.
Add your name now!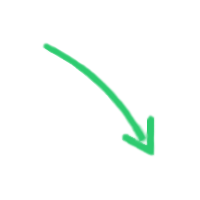 220

people

have signed.

Add your voice!
Maxine K.
signed just now
Adam B.
signed just now
Help us pass a new Portland City ordinance requiring all TVs in public places have the captioning turned on all the time. Sign this petition today: Portland: Turn on the Captions Now!

This effort is led by concerned Portlanders in Oregon who love watching captions on TV to help:
- people who are not able to hear,
- understand important information in noisy areas,
- enjoy television even if the sound is turned off or on mute,
- comprehension for people using English as a second language, and
- boost children's reading skills while watching their favorite shows.
We call our group" Portland: Turn on the Captions Now!"
Access to information is a basic civil right. Without knowing the details, we cannot function well in today's world. Here is a case in point...
Catching up on the news -- or whatever is showing on TV -- is next to impossible in a noisy bar or waiting area. Have you tried asking your server to turn on the captions, only to find that the server doesn't how to turn on what some people call, words on the screen, or the TV remote is missing? Requiring captions to be shown on all TV sets in public places all the time will ensure that you can always get the information you need from all public televisions anywhere in Portland.
Televisions are widely used in facilities that are open to the public. Hospital waiting rooms, bars and restaurants, health clubs, bus stations, appliance stores, and the airport are some of the locations where the general public can gain access to television broadcasts. All televisions in use today have the capability to display closed captioning.
Televisions in these locations enable anyone to obtain the latest news reports in an emergency, watch their local sports teams in action, or simply pass the time while waiting for an appointment or service to be completed. One in five Americans have hearing disabilities, and that large population of Portlanders should never be excluded from accessing crucial information. Additionally, excessive background noise interferes with comprehension of audio information for almost everyone else.
Federal requirements under the Americans with Disabilities Act ("ADA") are limited in this regard. The ADA, however, does not prevent the City of Portland from imposing more stringent requirements locally. The FCC requires nearly all TV programming to be captioned, but there is nothing on the books that say it has to be "on" for everyone to see.
The City of San Francisco passed a similar ordinance covering government facilities and events in 2008 with public support. The State of Maryland passed a statewide law requiring captions to be displayed on televisions in all public places upon customer request. It is time to bring that effort to Portland now!
Here is where you come in. Anyone can sign this petition at Portland Turn on the Captions Now! to show Mayor Charlie Hales and the rest of the City Council that you want television captions turned on in public places – all the time! Share this message with your friends and family members, anyone you meet.
PS - Contact me if you want to start a campaign in your area.